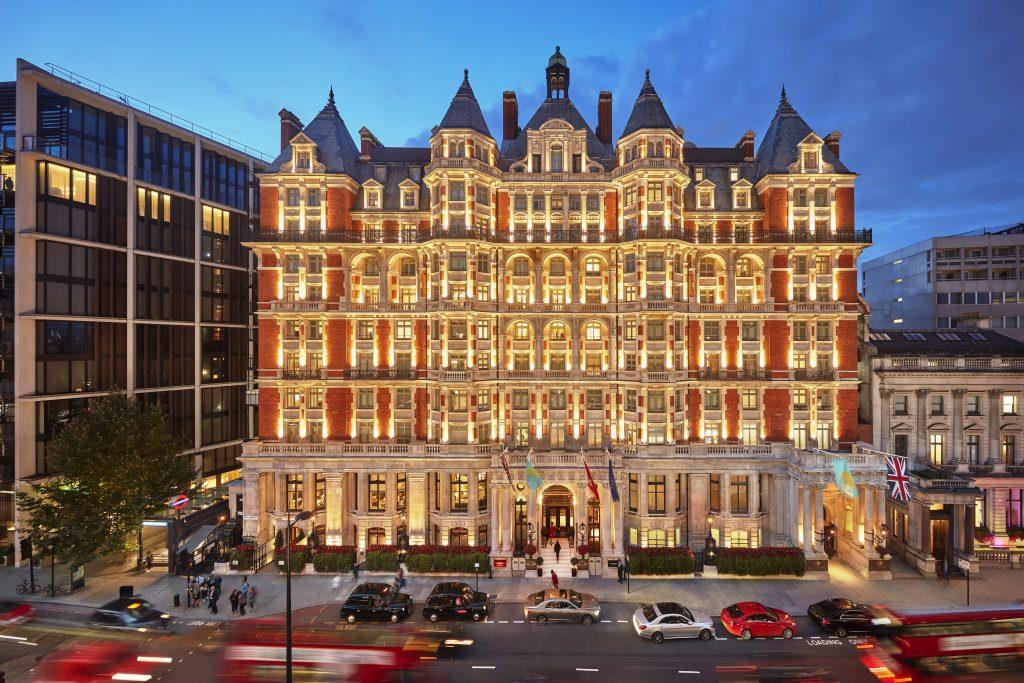 VisitEngland is celebrating the best of English tourism with businesses and destinations in a week of events and activities across the country from 30 March to 7 April 2019.
Now in its eighth year, English Tourism Week raises tourism's profile and showcases the benefits of the industry to local communities and the economy.
VisitEngland Director Andrew Stokes said:
"English Tourism Week is a fantastic opportunity to shout about the many hidden gems that England has to offer. Whether it is the contemporary culture in our vibrant cities, our countryside's beautiful landscapes or our seaside destinations there is so much to see and do and we want as many people and businesses to get involved as possible.
"We really have a fantastic week to look forward to in what is arguably the most exciting week of England's tourism industry calendar, inspiring more Brits to explore England in springtime and throughout the summer as we celebrate our valuable industry, boosting its profile and acknowledging the hard-working people who go above and beyond for our visitors."
Events are taking place right across the country. You could visit Alnwick Castle in Northumberland, go to Gloucester's Residents Festival, experience Discover Lincolnshire's Weekend of activities, visit the National Maritime Museum in Greenwich or discover Stratford's waterways in a narrowboat.
'Instameets' are also taking place across the country from Kent to Cumbria, Norwich to Manchester to celebrate English Tourism Week with more than 250 Instagrammers expected to attend 11 Instameets showcasing England at its springtime best. This year's theme is 'microgapping', with Instameets designed to give attendees a taste of the enriching opportunities to be had in England. Influencers are visiting attractions including Oxford's Botanic Gardens and volunteering to clean-up a section of Kent's coastline with Lizzie Carr of Plastic Patrol. The instagrammers are invited to share their 'grams' using #MyMicrogap and #EnglishTourismWeek19 across their content and @visitengland is running a post-meet story take-over of their favourite posts and stories from the weekend.
VisitEngland has this year invited MPs to show their support for businesses in their area by taking part in a Tourism Constituency Day as part of the week. English Tourism Week constituency day, on Friday 5 April, is an opportunity for MPs to visit local businesses and gain a greater understanding of how tourism benefits the local economy.
Tourism Minister Michael Ellis MP is hosting a drop-in session in Parliament for MPs from 1pm to 2pm on Tuesday 2 April.
Tourism Minister Michael Ellis said:
"Tourism contributes hugely to our national economy. It is good for business, good for jobs and good for our local communities.
"English Tourism Week is a chance for us to celebrate the success of this industry and promote the superb range of destinations and attractions across the country."
VisitEngland is also working with destination management organisations who run residents festivals with their local businesses and attractions, offering residents the chance to visit for free during the week. Tourism businesses who get involved in the week not only raise the profile of their business or attraction but help to showcase the value that tourism brings to local economies.
English Tourism Week is particularly special this year as the British Tourist Authority celebrates its 50th anniversary in 2019, marking half a century since the Development of Tourism Act in 1969.
Tourism is one of England's largest and most valuable industries, supporting thousands of businesses and the transport, rural and retail sectors as well as sport, museums and galleries, theatre and other performing arts. Tourism is one of the few sectors active in every part of the country employing more than 2.6 million people and generating more than £106 billion a year for the British economy.