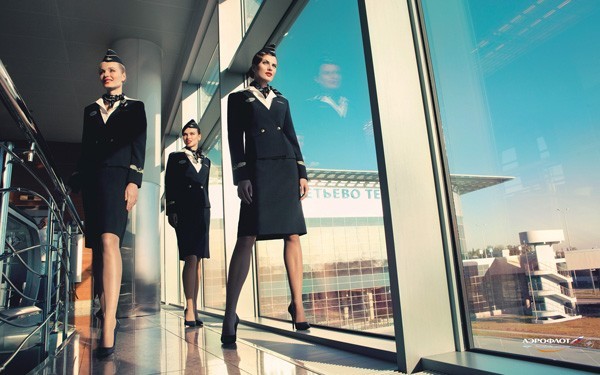 On March 31 Aeroflot will launch its summer timetable, which runs through October 26, 2019.
This coming season, Aeroflot will fly to 159 destinations, including 58 destinations in Russia and 101 destinations in 54 other countries around the world.
As the leading airline for Europe-Asia transit routes, offering some of the quickest and most affordable options between the two continents, Aeroflot is continuing to develop strategically important destinations in Asia. From June 1, the number of flights to Seoul will double in comparison with the winter season (from 7 to 14 per week). As usual, Aeroflot will also increase the frequency of its flights to Beijing from 14 to 21 flights per week for the summer season.
In the European market, this summer Aeroflot will further expand its presence with flights to two new destinations from June 1:
Marseille;
Palma de Mallorca.
There will be five flights a week between Moscow and Marseille. Flights to Palma de Mallorca will operate four times a week. Aeroflot will operate new flights on the Airbus A320 family aircraft.
Aeroflot will also increase flight frequencies to many international destinations, with more flights to European capitals than in the winter season:
Athens (from 14 to 21 per week);
Budapest (from 21 to 28 per week);
London (from 32 to 35 per week);
Madrid (from 14 to 21 per week);
Tbilisi (from 11 to 14 per week).
Aeroflot will also offer more flights to European resorts. Flight frequencies will increase on routes to:
Antalya (from 14 to 21 per week);
Burgas (from 3 to 7 per week);
Larnaca (from 14 to 21 per week);
Malaga (10 to 14 per week);
Nice (from 9 to 16 per week);
Thessaloniki (from 4 to 7 per week);
Tivat (from 7 to 14 per week)
The airline will also resume flights to other popular European summer destinations:
Heraklion (14 flights per week)
Split (7 flights per week).
Flight frequencies to the following cities in Middle East and Asia will also increase:
Beirut (from 3 to 4 per week);
Tehran (from 5 to 7 per week);
Ulaanbaatar (from 3 to 7 per week).
Aeroflot's summer schedule will be seeing its usual increase in the number of flights to the following US cities:
Washington (from 1 to 3 per week);
New York (from 14 to 21 per week).
Aeroflot also plans to increase its flights to cities in other CIS countries:
Aktobe (from 4 to 7 per week);
Chisinau (from 2 to 7 per week).
On the domestic market the main news is the launch of two new flights:
Krasnodar – Simferopol;
Volgograd – Sochi.
Flights to these destinations are scheduled from June 1 to October 1. Aeroflot will operate one flight per day on each of these routes on Boeing 737-800 aircraft. In addition, the new timetable will continue to operate daily flights between Sochi and Simferopol. The Company is helping to make air travel more accessible to all Russians by launching direct flights between regions, bypassing Moscow.
On a number of routes flight frequency will significantly increase. To meet seasonal demand, Aeroflot has developed an extensive flight programme to Black Sea resorts. Compared to the 2018/19 winter timetable, Aeroflot will increase flight frequencies to the following destinations:
Anapa (from 21 to 35 per week)
Simferopol (from 28 to 84 per week)
Sochi (from 70 to 77 per week)
In the coming season Aeroflot will resume flights to another Black Sea resort – Gelendzhik (21 flights per week).
The number of flights will also increase on routes to other Russian cities:
Abakan (from 5 to 7 per week)
Izhevsk (from 14 to 21 per week)
Kazan (from 54 to 56 per week)
Kaliningrad (from 35 go 42 per week)
Mineralnye Vody (from 28 to 35 per week)
Nizhny Novgorod (from 35 to 42 per week)
Saratov (from 28 to 42 per week)
Ulyanovsk (from 14 to 21 per week)
Yakutsk (from 5 to 6 per week)
Aeroflot's route network will be complemented by the extensive geography of its subsidiary airlines.
This summer, Rossiya Airlines under the commercial management of PJSC Aeroflot will operate flights to 59 different destinations under Aeroflot's commercial management. They include over 40 domestic and international flights from St. Petersburg, including flights to Simferopol, Sochi, Tel Aviv, Rome, Milan, Nice, Paris, London, Berlin, Prague and more. Rossiya Airlines will operate another half a dozen flights from Moscow Sheremetyevo to various destinations in Russia (including cities in the country's Far East), Paris-Orly, Nice, Denpasar (Bali) and Colombo.
Under Aeroflot's commercial management regional carrier Aurora will also offer passengers 20 destinations in the Far East.
Low-cost airline Pobeda develops its own flight network. For the summer season, the network will be expanded to include 120 destinationsin Russia and abroad.
In total, Aeroflot Group will operate regular flights to 358 routes (296 of which are unique) in 57 countries throughout summer 2019.
The Group's route network will be supplemented by 162 destinations operated by partner airlines under code-sharing agreements. Thanks to this, a further 19 countries will appear in Aeroflot's route network: Albania, Algeria, Argentina, Australia, Bosnia and Herzegovina, Cambodia, Ghana, Iceland, Kenya, Laos, Luxembourg, Malta, Macedonia, Mexico, Morocco, Myanmar, New Zealand, Saudi Arabia, Tunisia.
In total, including cooperation with partners, Aeroflot Group will operate flights to 520 destinations (458 of which are unique) in 76 countries in the summer 2019 season.