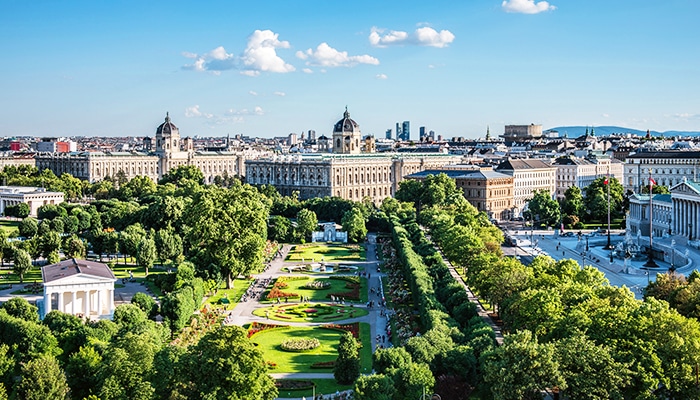 Laudamotion will be launching a direct new route to Vienna. As of 27 October 2019, the capital of Austria will be connected to the tarmac of Brussels South Charleroi Airport. With six flights a week, Brussels-Charleroi and Vienna will be connected via an Airbus A320 with 180 seats. Tickets are now available on the airline's website – https://www.laudamotion.com – with an entry-level price of €19.99 one-way.
Set up in March 2018 by Niki Lauda, Laudamotion, whose headquarter is based in Vienna, runs a fleet of 23 planes, based in Austria and Germany. The airline flies to more than 90 destinations, with the goal of offering passengers excellent service at competitive prices.
Austria joins the range of destinations available from Brussels South Charleroi Airport, becoming the 54th country that passengers can fly to. Voted best city to live in for the tenth year in a row, Vienna is incredibly appealing, both for business and tourism. The city is also renowned for its internationally renowned art collections, culture and gastronomy.
Andreas GRUBER, Managing Director of Laudamotion, explains: "Our routes work because we have the right offer for price-sensitive customers. In particular, with our new City Shuttle routes, I'm sure to increase the traffic with our new non-stop service to and from Vienna."
Patrick LAMBRECHTS, acting CEO of Brussels South Charleroi Airport, describes his joy at seeing Laudamotion join the airport's partner airlines. "We are delighted with this news. Laudamotion will be the fifth airline that we have welcomed to our tarmac in less than three years. This arrival confirms our appeal and consolidates our diversification strategy. As well as this, the Brussels-Charleroi – Vienna route means that we can offer links between BSCA and a major international airport, as well as a city that has a lot to offer."