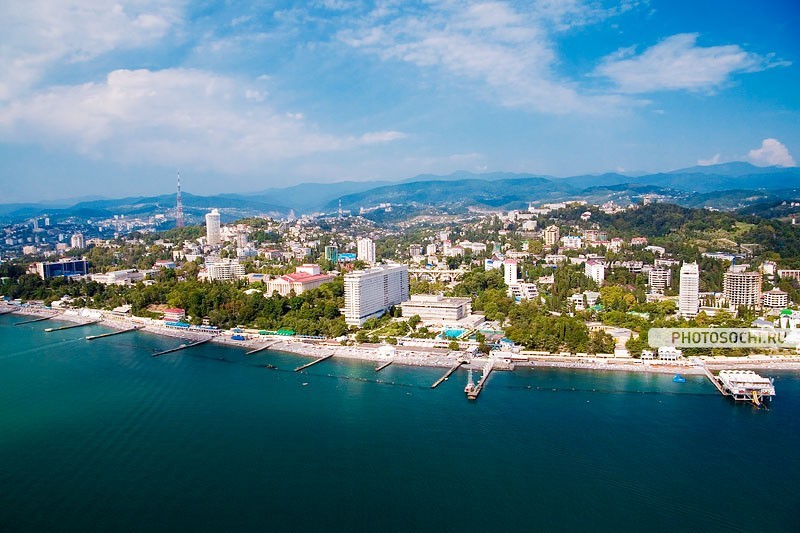 Radisson Hotel Group is delighted to announce that one of its flagship hotels – the Radisson Blu Paradise Resort and Spa, Sochi in Russia – has embarked upon a new chapter as part of Radisson Collection. A contemporary beachfront resort and spa framed by a mountainous backdrop, the rebranded property has now joined the collection of Radisson Hotel Group's most exceptional hotels.
Launched for Russia's 2014 Winter Olympics, the Radisson Collection Paradise Resort & Spa, Sochi rapidly gained a reputation as a sophisticated holiday hotspot and an iconic venue for corporate events. In just five short years, the resort has already garnered more than 30 international and local awards – celebrating everything from its service excellence and stand-out guest experiences to its exceptional food and design.
Michel Stalport, Area Senior Vice President Eastern Europe, Russia & Turkey for Radisson Hotel Group, commented: "Widely considered to be one of the best resorts in Russia's Southern Federal District, this hotel is an elegant addition to this select portfolio. We're delighted to now offer our guests two Radisson Collection hotels in Russia, this one in Sochi and the other in Moscow."
From the Olympics to the Formula 1 Grand Prix, Sochi has played host to an impressive list of world-class sporting events. And – from day one – the Radisson Collection Paradise Resort & Spa, Sochi has been at the heart of the action. Located within walking distance of Sochi Park, guests have a wealth of attractions right on their doorstep. Sporting fans can explore the Olympic Stadium, the Ice Dome, Skating Palace, Curling Center and take in the roar of the Autodrom. Alternatively, guests can absorb the thrills of Russia's original theme park or simply relax on the Black Sea's wide stretches of beach.
Featuring 508 elegantly appointed guest rooms and six exclusive villas, the resort has been especially designed to reflect a locality that naturally favors retreat and recreation. Replete with five bars, three restaurants and one of Russia's largest spa and wellness facilities, the resort is truly a complete leisure destination.
For those looking to maximize the convalescent effects of sea air and mountain vistas, the 2,500sqm Spa SIBO is a destination in its own right. Boasting a state-of-the-art thermal zone, guests have access to a large indoor pool and five steam rooms – all offering unique treatment techniques. In fact, the expansive facilities and treatments menu are so highly regarded that Spa SIBO has been recognized as a market leader in an array of international and local awards.
The Radisson Collection Paradise Resort & Spa, Sochi also offers guests extensive culinary options. The Filini Italian restaurant and the Umami Asian grill offer the opportunity to sample fine dining from a variety of international cuisines, while the Sunsets buffet restaurant is perfect for those in search of local specialties.