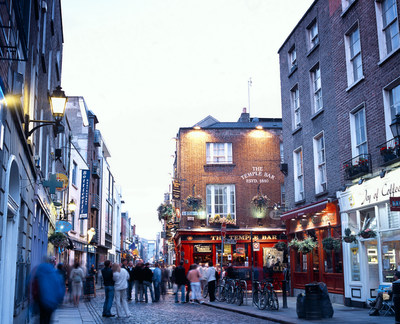 Ryanair has announced a new Billund route to Dublin, with a twice-weekly service commencing in October 2019, as part of Ryanair's Billund winter 2019 schedule, which will be launched shortly.
Ryanair's full Billund winter 2019 schedule will be unveiled soon. To celebrate its new Dublin route, Ryanair has launched a seat sale with fares from just 109 DKK, for travel in April and May, which must be booked by midnight Friday (15 Mar), only on the Ryanair.com website.
Ryanair's Chiara Ravara said:
"Ryanair is pleased to announce a new Billund route to Dublin commencing in October, which will operate twice weekly, as part of our winter 2019 schedule. Customers in Billund can now book flights to Dublin as far out as March 2020, with our full schedule launching soon.
To celebrate, we are releasing seats on sale from just 109 DKK, for travel in April and May, which must be booked by midnight Friday (15 Mar). Since these amazing low fares will be snapped up quickly, customers should log onto www.ryanair.com and avoid missing out."
Jacob Bjerregaard Jørgensen, Mayor of Fredericia said:
"I am pleased to hear that Ryanair will introduce direct flights from Dublin to Billund – a short 45 minute drive from Frederica. Google will invest €600 million in their new Frederica datacenter and the direct service from Dublin will reduce the travel time and create a lot of new opportunities."
Jan Hessellund, CEO of Billund Airport said:
"We are delighted that Ryanair will introduce a direct link between Dublin and West Denmark. The route have been one of our top priorities for many years as it will provide a vital link for business and tourists travelling between Ireland and West Denmark. Right now West Denmark sees a lot of development on the development of hyperscale data centers, and many of the new datacenters will be built by knowhow from Irish constructors and engineers. Furthermore, we know that a many West Danes want to visit Dublin, and we are certainly hopeful that many Irish tourists will come to West Denmark to experience a family holiday at the Legoland Billund Resort or a city-break in vibrant Aarhus."