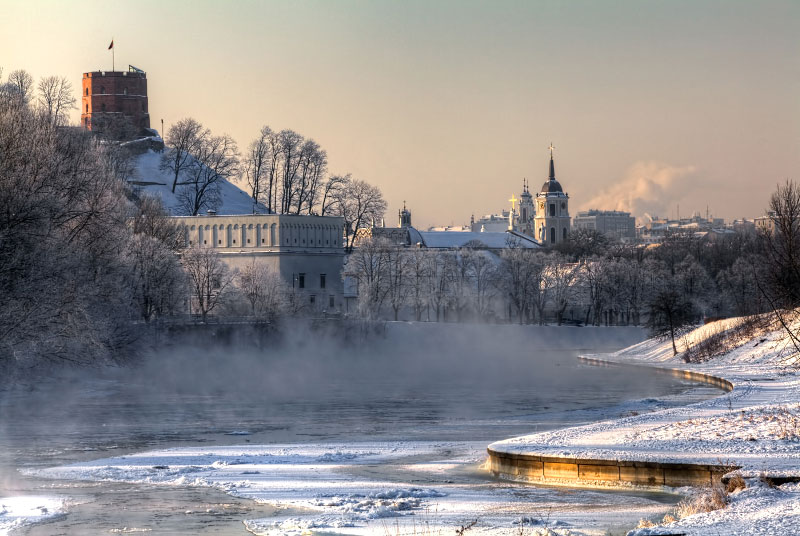 From now on you will be able to travel to Kyiv, Minsk, Vilnius and Riga by train. The train connecting the four capitals will start its run on the 28th of September. The first train will leave Kyiv on Friday afternoon and on Saturday passengers traveling from Vilnius and Siauliai railway stations will be able to travel to Riga, Minsk or Kyiv.
According to the Director of Passenger Transportation Directorate of Lithuanian Railways Linas Baužys, during these first months trial runs from Kyiv to Riga will take place. Following the assessment of the results of the above-mentioned trial run, the time of departure might be subject to change; this might include the frequency of running trains as well.
The Director of Passenger Transportation Directorate Linas Baužys noted, "We strive to extend the travel geography of trains. Our focus is not limited to local routes, we also seek for possibilities to allow passengers to travel to foreign countries as well. Therefore, we have been participants of this project since autumn. A train traveling to four capitals is a complicated and ambitious goal; therefore, during the first semester will see trials runs only. Results of said trial runs will allow us to improve the provided services".
The trip from Vilnius to Riga will take approximately 4 hours and 30 minutes to complete, while the same trip from Siauliai will take approximately 2 hours. At the moment, the train from Kyiv to Riga will run once a week.
Travel tickets are already available for purchase at the ticket offices. We also aim to offer the ability to purchase said tickets online in the near future. Prices for traveling on route Siauliai-Riga start from 16 euros, while the prices for route Vilnius-Riga start from 23 euros. Ticket price for traveling on route Vilnius-Kyiv start from 50 euros. Passengers traveling to Kyiv must bear valid Belarus transit visas.