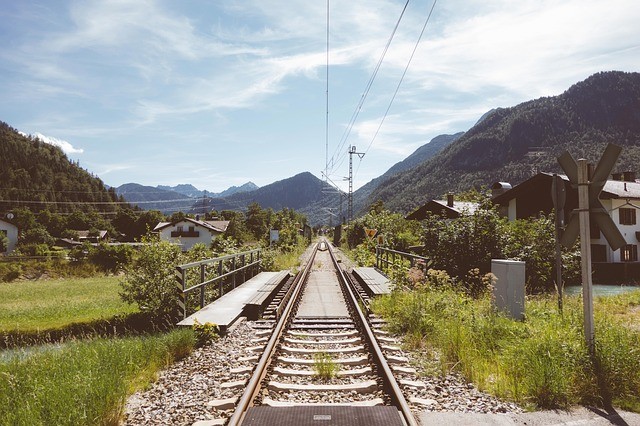 Oleg Belozerov, the Chief Executive Officer and Chairman of the Board of Russian Railways, has discussed the construction of a high-speed rail line and cooperation between Russian Railways and China in the railway field with Li Hui, the Chinese Ambassador Extraordinary and Plenipotentiary to Russia.
"The railways in our two countries are consistently among the top three world leaders in the field of rail transport and together define the character of Eurasian transport links. We therefore attach particular importance to our cooperation with partners in China," said Oleg Belozerov.
For his part, Ambassador Li Hui said that cooperation in the railway sector was an important part of the interaction between the countries and noted its significant potential.
The meeting's participants stressed that recent years had seen a steady increase in freight turnover between Russia and China. In 2018, freight transportation with China across border crossings, including transportation via Mongolia and Kazakhstan, and via seaports, increased by 1 million tons compared to the level of the previous year and amounted to 72.5 million tons. About 1.2 million containers were shipped, one third more than a year earlier. At the same time, the Russian Railways' network transported 351,000 transit containers in the East-West-East direction, an increase of 34% compared to 2017.
The head of OJSC Russian Railways and the Chinese Ambassador agreed that the digitisation of the transportation process would contribute to the growth of freight turnover and promote the development of electronic commerce. The two men also discussed synchronizing the development of the infrastructure at border crossings.
In addition, the parties considered the creation of a high-speed railway between Moscow and Kazan and its logical extension, the project to create a Eurasian high-speed transport corridor between Moscow and Beijing.
According to the participants in the meeting, this type of freight traffic would create new opportunities for cooperation in continental logistics and contribute to the further implementation of the Belt and Road Initiative and the expansion of ties between China, Russia, the CIS countries and the European Union.
The parties also expressed an interest in working together to implement infrastructure projects in third countries.