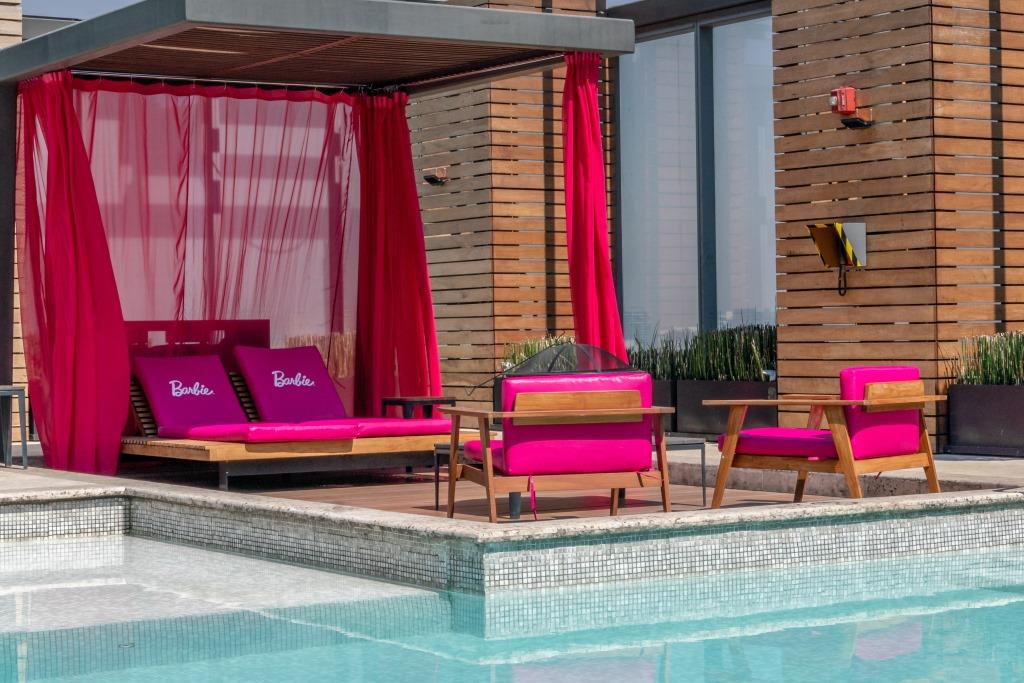 Celebrating the internationally recognized fashion doll's 60th anniversary, Hilton Mexico City Santa Fe has partnered with Mattel to transform one of the hotel's spacious guest rooms into the ultimate Barbie® glamping experience for families and lifelong fans. Launching this month, the exclusive room will allow guests to experience life like Barbie® from check-in to check-out.
Upon arrival, travelers can stop for a photoshoot with an oversized version of the doll's iconic pink shoe at the hotel entrance, then walk the pink carpet leading to the front desk for check-in. After unpacking, guests can explore the themed room including a collection of rare Barbie® dolls from the past six decades as well as a life-sized DreamCamper in which children can play dress-up and spend the night.
"Glamping is a fusion of glamour and camping, combining the convenience and luxury of a hotel with certain aspects of traditional camping," said Andres Korngold, General Manager of Hilton Mexico City Santa Fe. "Barbie® loves to travel, enjoys nature and cares about the environment, without forgoing the comfort of the most sophisticated accommodations. Travelers can now join in her dream glamping experience with an in-room DreamCamper that allows guests to travel in style."
Available through December, the glamorous room and package took approximately 20 weeks to create from its conceptualization to its design and production. Guests can indulge in a welcome kit with amenities from Colgate and Avon, as well as explore collector-item displays throughout the hotel and sample from an exclusive pink menu – including heart-shaped pizzas, gnocchi in pink sauce, red velvet treats and strawberry ice cream – at the hotel's signature restaurant, MADERA.
Located in the heart of Mexico City's major business district, Hilton Mexico City Santa Fe hotel is located at Avenida Antonio Dovali Jaime No. 70. The Barbie® Room experience will start at $189 per night on weekdays and $229 per night on weekends.