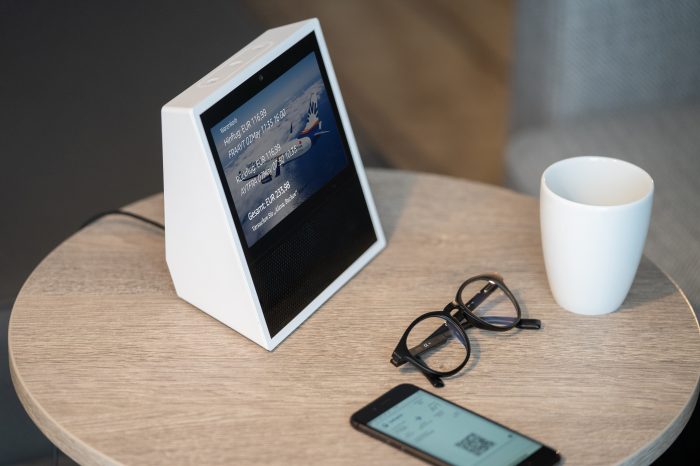 No longer at the push of a button, but on call: SunExpress is the world's first airline to offer its customers the option of booking flights by voice command via Amazon Alexa. In addition to conventional booking processes, customers can now use SunExpress' Alexa Skill to request flights by voice and book their desired connection. Payments are conveniently handled via Amazon Pay. The innovative booking solution will be expanded successively in the coming months.
Customers can now easily purchase SunExpress flights via Amazon Alexa using voice command. Thanks to Amazon Pay, there is no need to create a new account, since customers can easily pay with the information already stored on their Amazon account. All they have to do is activate language purchase in the Alexa App and grant the SunExpress Skill the right to use Amazon Pay as the standard payment method. After receiving final confirmation by the account owner, Alexa automatically places the booking and proceeds with the payment. To ensure security throughout the booking and payment process, data can be protected using a four-digit code. Directly after the booking, customers receive a booking confirmation via e-mail. All relevant booking information can also be viewed in the Alexa App.
The Darmstadt-based software company InteRES was significantly responsible for the development of the Alexa Skill and its interface to the SunExpress booking platform, as well as the integration of Amazon Pay. "Airlines must adapt their distribution technology to the fast-changing expectations of their customers," emphasized Alexander Graf von Bernstorff, Director Airline Solutions at InteRES. "Our Airline Retail Engine overcomes technological limitations of the past and enables modern, digital retailing across multiple channels – as we demonstrate here with Amazon Alexa."
In addition to voice-based ticket booking for account owners of the linked Amazon account, further booking options will be developed in the upcoming months and successively made available in the Alexa Skill of SunExpress.