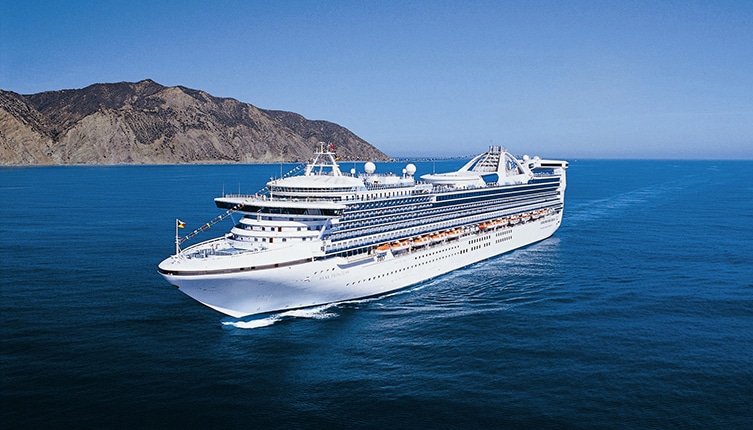 Travelers looking for memorable experiences and celebrations "doing this" together with family and friends can take advantage of Princess Cruises' "Come Back New" sale, with added savings and perks cruising to new destinations, cultures and sites. The sale begins tomorrow, March 1, 2019, and runs through April 30, 2019.
Now is the perfect time to book a cruise vacation on various Fall 2019 through Spring 2020 voyages offering onboard spending money, free room location upgrades and fares from $99 for third and fourth guests to popular worldwide destinations such as the Caribbean, Panama Canal, Mexico, Hawaii, Alaska, Asia, Australia & New Zealand and more. The "Come Back New" sale includes perks for everyone – up to four guests per stateroom:
Free onboard spending money – up to $600 per stateroom, based on cruise length and stateroom category.
Free room location upgrades – enabling guests to get the best preferred stateroom location available within the room category type for the lowest possible fare.
Third and fourth guests from $99 – fares from $99 apply to the third and fourth guests booked in the same stateroom as the first and second guests on a space-available basis at the time of booking.
Included in the "Come Back New" sale is the highly anticipated debut of West Coast cruises aboard Royal Princess, the cruise line's largest and newest ship to sail from this region to the Mexican Riviera, California Coast and Alaska with fare deals such as:
Royal Princess to the Mexican Riviera – 7 days: $849 interior; $1,089 balcony
The "Come Back New" sale also includes cruise fare deals to various worldwide destinations, including:
Regal Princess to the Eastern Caribbean – 7 days: $699, interior; $999 balcony
Island Princess to the Panama Canal – 15 days: $2,079 interior; $2,239 balcony
Sapphire Princess to Southeast Asia – 11 days: $1,599 interior; $1,899 balcony
Regal Princess to Canada & New England – 7 days: $1,079 interior; $1,509 balcony
Grand Princess to the Hawaiian Islands – 15 days: $1,579 interior; $2,669 balcony