The U.S. Department of Transportation has announced the members of the National In-Flight Sexual Misconduct Task Force, including Delta's Allison Ausband, Senior Vice President – In-Flight Service as representative for airlines.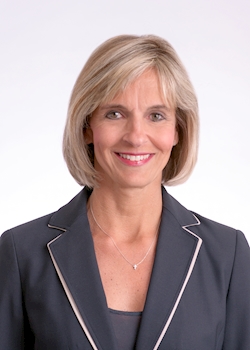 "I am honored to represent airline professionals across the industry as we come together to disrupt harassment, assault and sexual violence," said Ausband. "Airlines have introduced training, improved policies and enhanced reporting, but the issue of sexual misconduct remains all too real across aviation. This task force has the opportunity to empower flight crews, making the skies safer, and I'm eager to drive this change forward for all flight attendants."
When DOT announced the establishment of the National In-Flight Sexual Misconduct Task Force in November 2018, it explained that the task force would share best practices in training, reporting and data collection around incidents of sexual misconduct while also reviewing current practices, protocols and requirements of U.S. airlines in responding to and reporting allegations of sexual misconduct by passengers on board aircraft.
"Allison is a dedicated leader who always puts her team first and a passionate advocate for justice and human rights, leading Delta's work to combat human trafficking," said Bill Lenstch, E.V.P. – Flying Operations. "We are proud to have her represent Delta on the National In-Flight Sexual Misconduct Task Force. Allison will be a real champion for change and provide tangible solutions to improve aviation for years to come."
Ausband leads a team of 24,000 flight attendants, supervisory and support personnel around the globe, as well as Delta's onboard global food and beverage operation. Her key responsibilities include ensuring 200 million Delta customers have an enjoyable flight experience while maintaining a focus on safety, and building upon Delta's "great place to work" philosophy. Under Ausband's leadership, Delta's In-Flight Service team has achieved all-time customer satisfaction scores.
Ausband is also Delta's executive sponsor for anti-human trafficking, an effort that dates back to 2011, when it became the first airline to sign the End Child Prostitution and Trafficking Code of Conduct. Delta partnered with the National Human Trafficking Hotline operator, Polaris, to launch industry-leading training last year. Today, 61,000 Delta employees have been trained to identify and report human trafficking at home, onboard or wherever their travels take them around the globe. Delta also offers employees volunteer opportunities in 13 cities to support survivors in their recovery. Additionally, the airline offers apprenticeships for survivors at its Atlanta headquarters to provide career development and opportunities to learn professional skills.
Customers have the chance to join the fight by donating miles through Polaris using Delta's Skywish program. The miles fly victims home, to safety or to receive critical care and legal services. The program has provided 60 flights for survivors thus far, and Delta is matching the first 3 million miles donated. The airline also supports survivors by lobbying for anti-trafficking legislation and is actively working to get partner carriers and airport onboard in the fight.