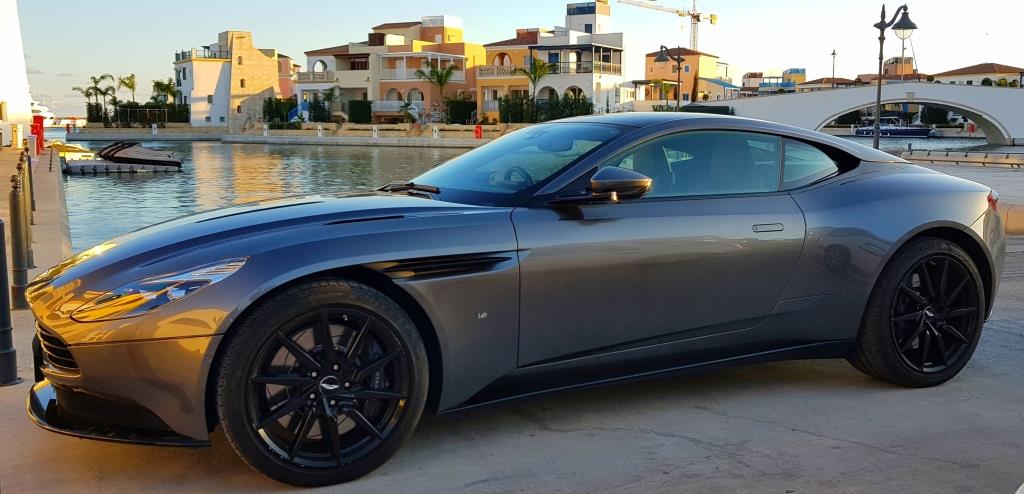 From the Golden State to the Empire State, you can now add a sense of luxury to your next big outing. Enterprise Rent-A-Car has acquired 15 Aston Martin vehicles – six DB11 Volante convertibles and nine Vantage coupes for the Exotic Car Collection by Enterprise. These sleek new vehicles are available in select locations throughout the United States.
This national acquisition adds these two newly released models to Enterprise's existing Aston Martin collection, which is already the largest fleet of Aston Martins offered by any car rental company.
"Getting behind the wheel of a car as iconic as an Aston Martin is something many car enthusiasts dream about, and we're committed to providing high-end renters with this kind of dream-come-true experience," said Kyle Sabie, corporate rental manager, Enterprise. "As the demand for exotic car rentals grows, we're excited to expand our collection of exotic and premium vehicles with the DB11 Volante and Vantage."
Enterprise first offered Aston Martins in 2016, when it added the Aston Martin DB9 and Rapide S to its Exotic Car Collection.
"For many, driving an Aston Martin is considered a "bucket list" experience," said Laura Schwab, president, Aston Martin The Americas. "The beauty, power and handling of our vehicles generate goosebumps of excitement, and I'm delighted that Enterprise will help us to deliver the unforgettable, sheer pleasure of Aston Martin to an even broader audience."
The DB11 Volante and Vantage vehicles – which both showcase Aston Martin's world-renowned design and performance – will be available in the Exotic Car Collection fleets in 12 markets: Chicago, Dallas, Las Vegas, Miami, Naples, Nashville, New York City, Phoenix, San Francisco, Seattle, Southern California and Washington, D.C.
The Exotic Car Collection was founded in 2006 to meet customer demand for luxury vehicle rentals. Today, there are more than 65 locations in cities throughout the country, and the brand continues to expand the offering to new markets throughout the U.S. and Canada.
Exotic Car Collection renters receive "white-glove treatment," which includes Enterprise's signature customer service, delivery and collection of vehicle rentals for customers in nearby areas and a streamlined reservation process designated exclusively for these rentals. Based on customer demand, Enterprise customizes its Exotic Car Collection fleets in each local market based with vehicles that are well-equipped with features luxury car renters want most.