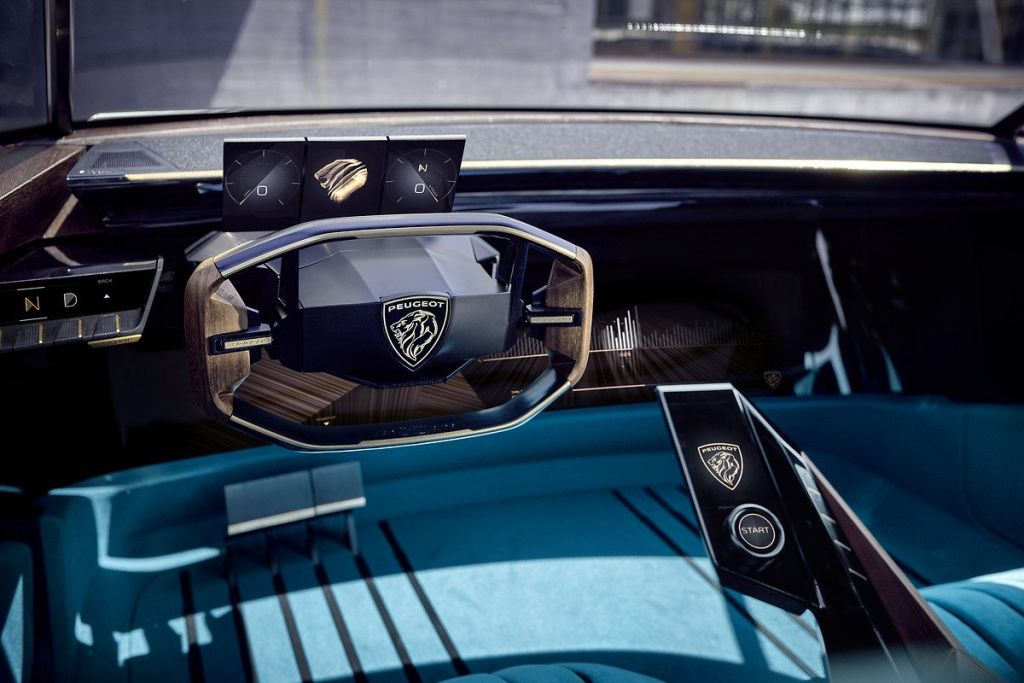 To mark a new milestone in the history of the brand and the transition to the electrification of all its models from 2019, PEUGEOT is launching its new brand signature: MOTION & e-MOTION. This electrification of the brand is also driven by an iconic lion that will be electrified at the next Geneva Motor Show.
Unveiled in 2010 to celebrate the 200th anniversary of the brand, the MOTION & EMOTION signature has given PEUGEOT its position on the major automotive issues and the new mobility solutions, both in terms of products and services. It will drive this alchemy between the work of the engineers and designers that have characterised the brand since 1810 and expresses the idea that for PEUGEOT, emotion will always be at the heart of the automotive experience.
The addition of an electric "e", with a green and blue dichroic sheen, now symbolises the brand's position on the major challenges of the energy transition. MOTION & e-MOTION has already signed the communication campaigns of the PEUGEOT e-Legend Concept and the PHEV technology deployed at the end of the year on the PEUGEOT 3008, 508 sedan and 508 SW. From the 2019 Geneva Motor Show, this new signature will be rolled out in every country and every statement of the brand: display, print, trade shows, points of sale and packshot for all TV and video campaigns.
PEUGEOT's ambassador is also changing to support this new milestone of the brand. Designed by the PEUGEOT Design Lab's designers to celebrate the 160th anniversary of the PEUGEOT emblem, an outsized lion, symbolising the pride, strength and excellence of the brand, was presented on the PEUGEOT stand in Geneva 2018. In Geneva in 2019, the lion will come alive with green and blue dichroic light effects and reflections on its fluid and sculpted surfaces. The brand is projecting itself into the era of the energy transition and the electrification of its emblem is a new display of this.
With this new signature and 208 years of history, PEUGEOT is continuing to evolve with confidence and serenity: driving pleasure and emotion continue to be at the heart of the renewed and electrified automotive experience.
#UNBORINGTHEFUTURE