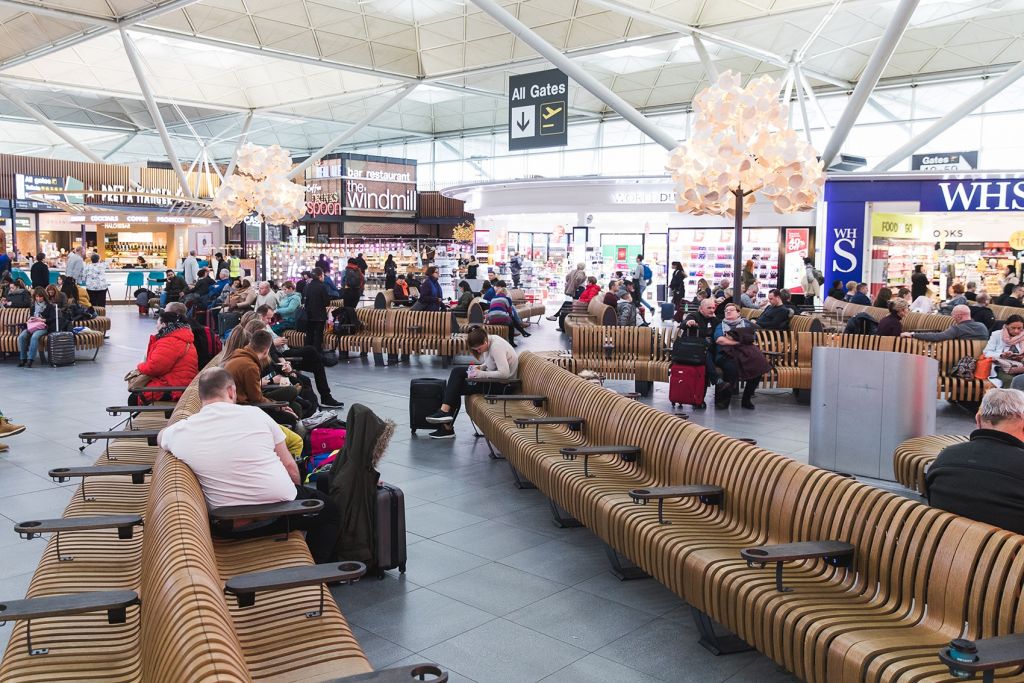 London Stansted Airport has revealed stylish new passenger seating and created three brand new seating areas in its busy Departure Lounge, which has increased capacity by 40 per cent.
The improvements, part of the ongoing £600 million Stansted Transformation Project, have created a more attractive and comfortable seating area with room now for over 1000 passengers in the main Departure Lounge area and including 436 new USB and USC charging points. 'Leaf lamps' around the area provide ambient lighting while helping to absorb sound using felt 'foliage'.
A dedicated family seating area has been created within the London Stansted Departure Lounge, offering smaller and colourful children-friendly bench seating for groups travelling with younger children.
There is also a newly-created quiet seating area downstairs from the London Stansted Departure Lounge and away from retail units and passenger thoroughfares. It has 208 seats and offers a more peaceful environment to passengers preferring to spend their pre-flight time away from the hustle and bustle of main departure lounge.
And on the way to Satellite 3 gates, a third new seating area offers 160 additional seats.