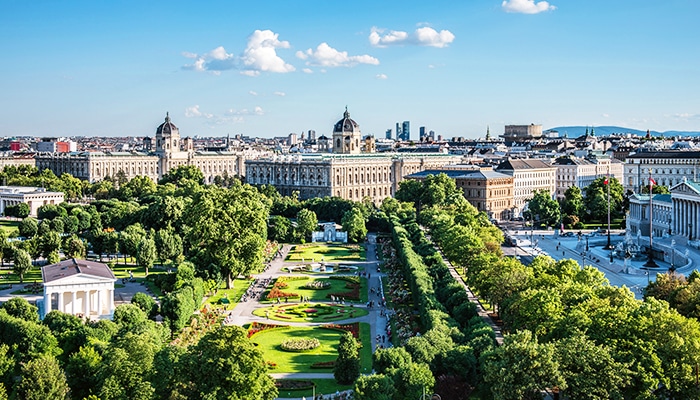 S7 Airlines is resuming direct flights from Moscow to Vienna starting April 30th, 2019. Flight tickets are already on sale.
Flights will operate on Tuesdays, Thursdays1, and Sundays. Flights depart from Domodedovo Airport at 15:35, and arrive in Vienna at 17:35 local time. The returning flight will depart at 18:25 and arrive in Moscow at 22:15. New comfortable Airbus A320 liners will be used for the flights.
"We are happy to once again offer S7 Airlines passengers who prefer city sightseeing holidays, regular direct flights to Vienna. This city is famous for being the capital of a vast array of cultural events and attracts people who love art and classical architecture," says Igor Veretennikov, S7 Group commercial director.
The departure time was planned in such a way that Vienna can be conveniently reached not only from Moscow but also from other Russian cities which are part of the S7 Airlines extensive route network, with minimal connections at Domodedovo Airport.
Participants of the S7 Priority loyalty program will be able to receive a minimum of 500 miles for the Moscow to Vienna flight. Accumulated S7 Priority miles can be used for promotional tickets and additional services.