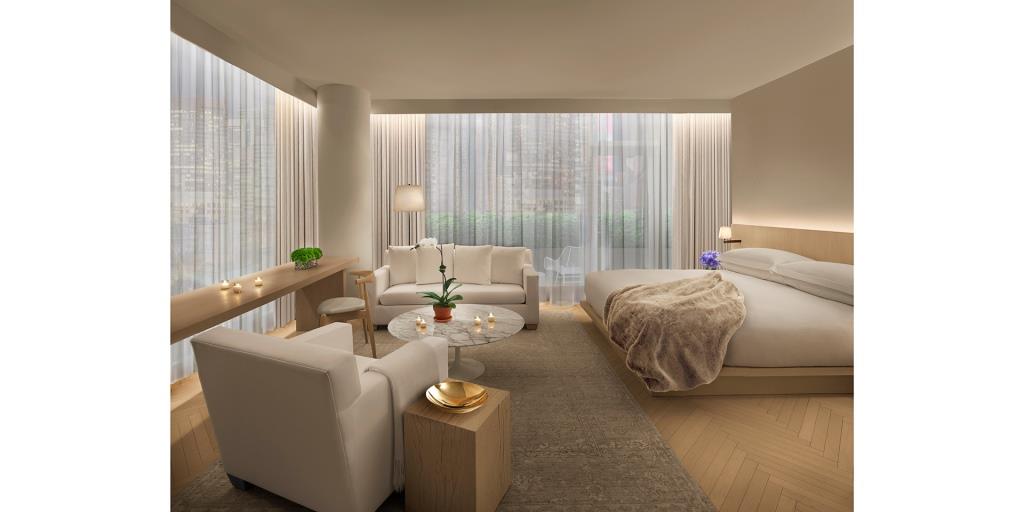 In Times Square, Marriott opens its latest Edition property. The Times Square EDITION may be the best thing to hit Times Square in over a century. There simply has never been anything like it before in New York City's entertainment mecca.
Featuring 452 guest rooms, there are four levels of public space including a 5,000 sqft performance venue, a 1,900 sqft studio, state-of-the-art fitness center and a lobby lounge at check-in level, Cabaret theater and a complete reinvention of billboard art.
A signature restaurant 701 West leads out onto a 5,800 sqft beer garden and event deck overlooking Times Square. All-day dining venue will also feature terraces inspired by the L'Orangerie at Jardin des Tuileries in Paris with views of Times Square.
Reservations are now open with opening rates starting from $269. The new Times Square hotel will open in preview on 19th February and launch officially 12th March 2019.
The first EDITION recently opened in the Middle East, Abu Dhabi.