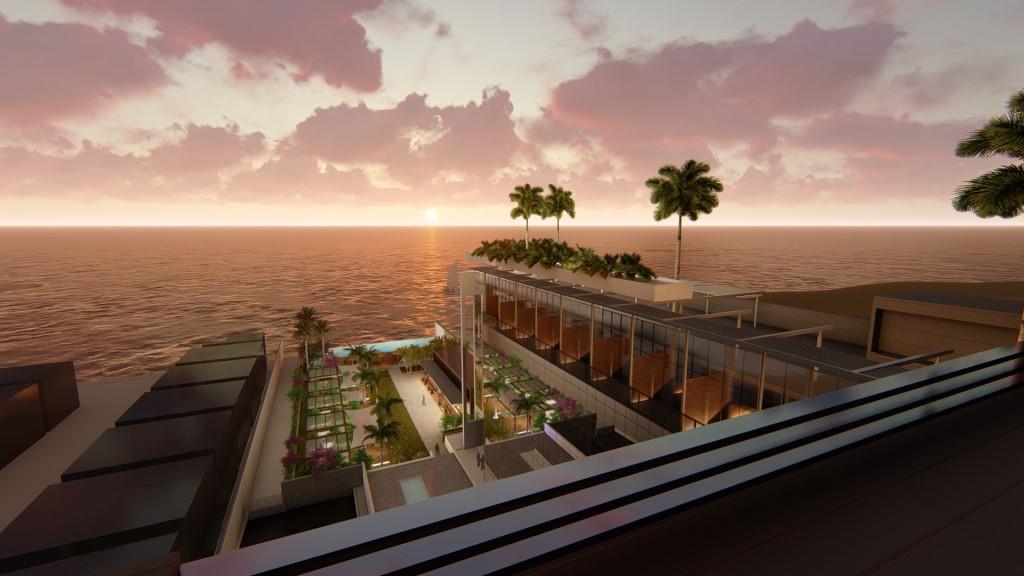 Pioneering hospitality management company, Aleph Hospitality, today announced the signing of a franchise agreement with Marriott International for the first Four Points by Sheraton (Four-Points.Marriott.com) hotel in Liberia. Located in the capital city, Monrovia, the hotel is due to become the first internationally branded hotel in the country upon opening in 2020 and will be managed by Aleph Hospitality under the Four Points by Sheraton brand.
The landmark property is ideally situated in the city's central business district, adjacent to the United Nations mission and in close proximity to a number of government organisations and commercial offices. It will offer 111 stylishly appointed guest rooms to the capital's expanding business traveller base, along with meeting facilities and a multitude of food and beverage outlets, including one all-day-dining venue, one speciality restaurant, a beach bar and grill and a rooftop bar. Guests will also be able to take advantage of a gym, spa, swimming pool and access to the beach. The hotel will boast Four Points by Sheraton's approachable design and excellent service and reflect the brand's promise to provide what matters most to today's independent travellers.
The opening of the hotel will play a vital role in helping to realise the country's tourism strategy, which aims to deliver 15 million international visitors by 2023.
Expected to create over 100 new jobs when open, the hotel, which is owned by Sea Suites Hotel LLC, will be operated by Aleph Hospitality under a third-party management model. This model, ubiquitous in the U.S. and European hotel industries but in its infancy in Africa, is proven to deliver superior value for the owner through a combination of the benefits afforded by an international brand married with a highly-focused and personalised management approach aligned to the interests of the owner.