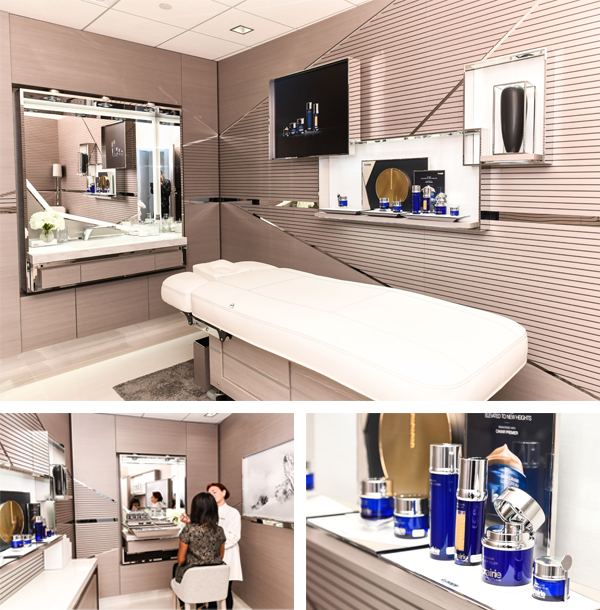 On February 6, 2019, Air France inaugurated its new beauty treatment centre in its terminal 1 lounge at New York-JFK airport, in exclusive partnership with luxury beauty and skincare specialist, la Prairie. After revamping its dining area in December, the Air France lounge has introduced new attentions dedicated to its customers' well-being.
A moment of relaxation and well-being before the flight
This new space spanning 30 sq. m, decorated in La Prairie's emblematic style, is accessible to La Première and Business customers and Flying Blue Platinum and Gold members. It is equipped with two private beauty booths with a massage table for the longer treatments, like in a real beauty institute.
An area dedicated to rapid beauty treatments is also available for customers.
Prior to their flight, customers can now enjoy free of charge a moment of relaxation and well-being in the expert care of La Prairie beauty care professionals and the brand's high-end products. La Prairie beauty experts thus offer a selection of free facial treatments –
Art of Rejuvenation treatment (30 minutes) reserved for La Première customers
Art of Illumination treatment (20 or 30 minutes-option)
Art of Indulgence treatment (20 or 30 minutes-option)
Customers must reserve these treatments with the Air France agents on arrival in the lounge.