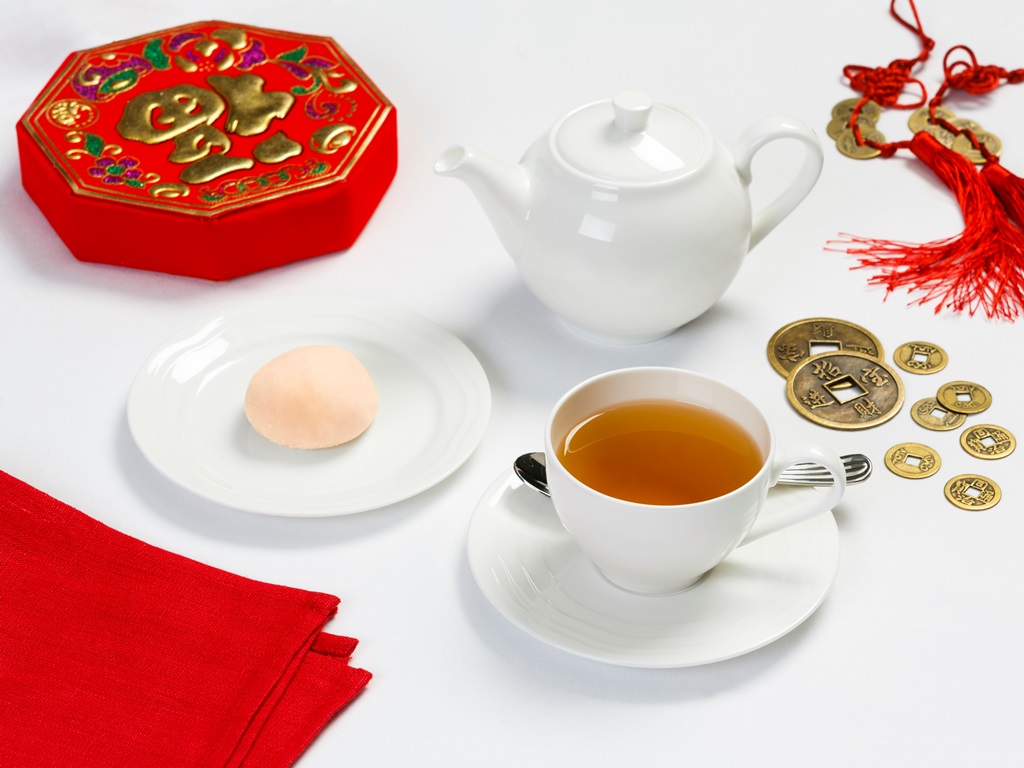 Customers travelling on Emirates' flights to and from select destinations in Asia during Lunar New Year are in for a special treat as the airline celebrates the festive season. A special selection of delicacies and traditional Chinese fare await customers across all classes travelling between 4-6 February. To complete the travel experience, festive treats will also be available in the Emirates Lounges in Dubai, Bangkok, Hong Kong, Kuala Lumpur, Beijing, Shanghai and Singapore.
Lunar New Year is a celebration of family and friends with festive feasts and plenty of warm wishes for happiness and prosperity extended to loved ones. Red packets are handed out to friends and relatives as a token of good wishes and blessings during this auspicious holiday period, and mandarin oranges are exchanged to symbolise good luck.
Emirates customers flying to Beijing, Shanghai, Guangzhou, Hong Kong, Singapore, Kuala Lumpur, Taipei, Hanoi and Ho Chi Minh City can indulge in a selection of Lunar New Year desserts on board during this festive period. First Class and Business Class customers can tuck into a mouth-watering lychee and raspberry mousse served with vanilla lychee compote, shaped in the design of a traditional Chinese firecracker. First Class travellers will also receive a specially-curated goodie basket to complete the festive cheer, while Business Class passengers can also enjoy coconut and mandarin mousse, served with mandarin compote.
On select flights, customers travelling in First Class and Business Class will also receive a red packet with two chocolate gold coins, symbolising the auspicious value of "lucky money" during this special occasion. To complete the festive experience, First Class customers flying out of Dubai can look forward to savouring a white peach or green tea mochi as a post-meal accompaniment alongside coffee or tea.
Customers in Economy Class will also be able to satisfy their sweet tooth with a mandarin cake topped with orange compote.
In addition, those who wish to pick up a gift for family and friends from the comfort of their seats can enjoy a 20 percent discount on Duty Free items onboard from 8 to 10 February for all purchases over USD 95.
From 4-6 February, Customers in all seven Emirates Lounges at Dubai International Airport can sample a selection of festive fare before their flight with a menu that includes handmade poached dumplings, szechuan chicken and meat balls served with pakchoy.
Select Emirates Lounges around the world will also be celebrating with an exclusive Lunar New Year menu with highlights such as Steamed Fish with ginger in the Emirates Bangkok lounge, Spiced King Prawn in the Shanghai lounge and a special lamb rack cutlet garnished with goji berry and red dates in the Emirates Singapore lounge symbolising prosperity, good health and abundance.
Emirates develops seasonal menus where possible to cater to its cosmopolitan customer base. In addition to Lunar New Year, the airline serves a Christmas menu in December, special treats during Oktoberfest and Easter; and specially created boxes for those fasting during the holy month of Ramadan.