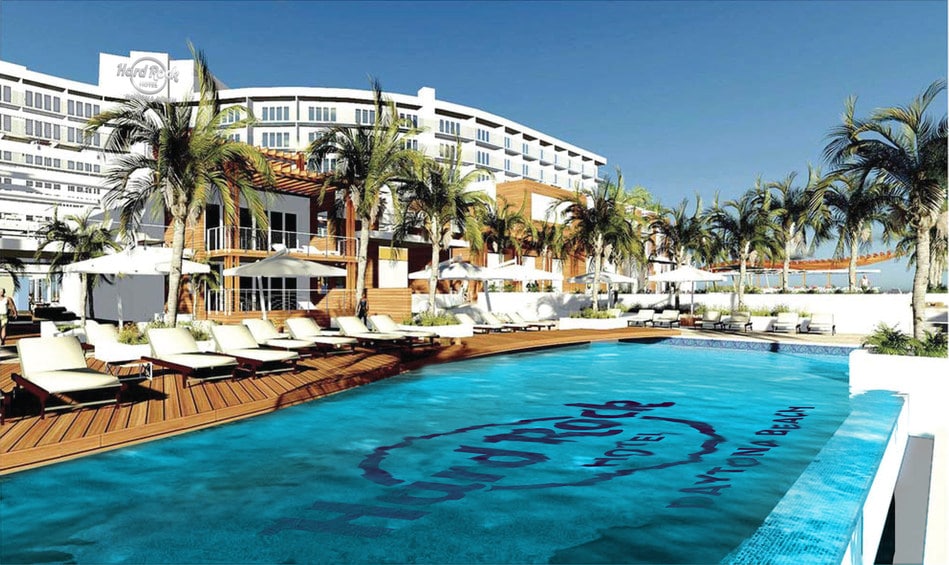 Hard Rock International announces an impact collaboration with Clean the World (CTW), a leader in global health dedicated to WASH (water, sanitization, and hygiene) and global sustainability. The brand continues to live up to its "Save the Planet" creed as participating HRI hotels will implement the immediate collection and donation of recycled hotel soap and bottled in-room amenities such as shampoo, conditioner, body wash and lotion, to help fight the global spread of preventable diseases through the distribution of sanitized hygiene kits crafted with these recycled materials.
With headquarters in Orlando and recycling centers in Orlando, Las Vegas, Hong Kong, Punta Cana and Amsterdam, Clean the World is a social enterprise dedicated to saving millions of lives around the world while simultaneously diverting hotel waste from landfills. On average, more than 3,600 children die every day from hygiene-related illnesses, primarily pneumonia and diarrheal disease, which are two of the top killers of children under the age of 5. This program aims to eliminate the aforementioned crisis, while sustainably discarding waste from participating hotels.
Along with contribution of soaps and recycled amenities, Hard Rock International will implement Clean the World's "hygiene kit building program" as a group and community engagement activity offered at participating Hard Rock Hotels across the U.S. This hands-on program allows meeting professionals and event planners to incorporate an eco-friendly exercise that promotes team building and group cooperation, while giving back to impoverished individuals and reducing waste.
"The Hard Rock Hotels & Casinos brand is a true leader in CSR through their 'Save the Planet' initiative, and we are thrilled to partner with them for a Clean the World Hygiene Kit building event," says Shawn Seipler, founder and CEO of Clean the World. "These kits give event attendees the opportunity to make a positive impact in the community by serving our local neighbors in need and providing them with necessary hygiene supplies to stay clean."
"We're incredibly excited to offer such a positive and philanthropic team-building initiative to the MICE community," says Danielle Babilino, senior vice president of global sales and marketing for Hard Rock Hotels & Casinos. "One of Hard Rock's founding mottos is 'Save the Planet.' This is an extension of how we live our brand creed through giving back to the communities that our properties reside in."
Clean the World provides all of the guidance and materials, so attendees can build hygiene kits and donate them to local organizations. Each standard hygiene kit contains soap, shampoo, conditioner, lotion, toothbrush, toothpaste, razor, washcloth and an inspirational card, however, CTW offers a variety of specialty kits, including a women's, children's and veteran-specific hygiene kit. Once completed, the Clean the World Hygiene Kits are donated to a local charity of the property's choice.
Hard Rock Hotel Daytona and Hard Rock Hotels & Casinos in Tampa and Hollywood were some of the first properties to contribute to the Clean the World's efforts, with the rest of Hard Rock's international portfolio finalizing contribution arrangements.
As leaders in gaming, hospitality and entertainment, the iconic Hard Rock brand plans to announce more Save the Planet initiatives, including partnerships with key charity partners sharing the values of the business to help protect the earth's natural resources and environment.