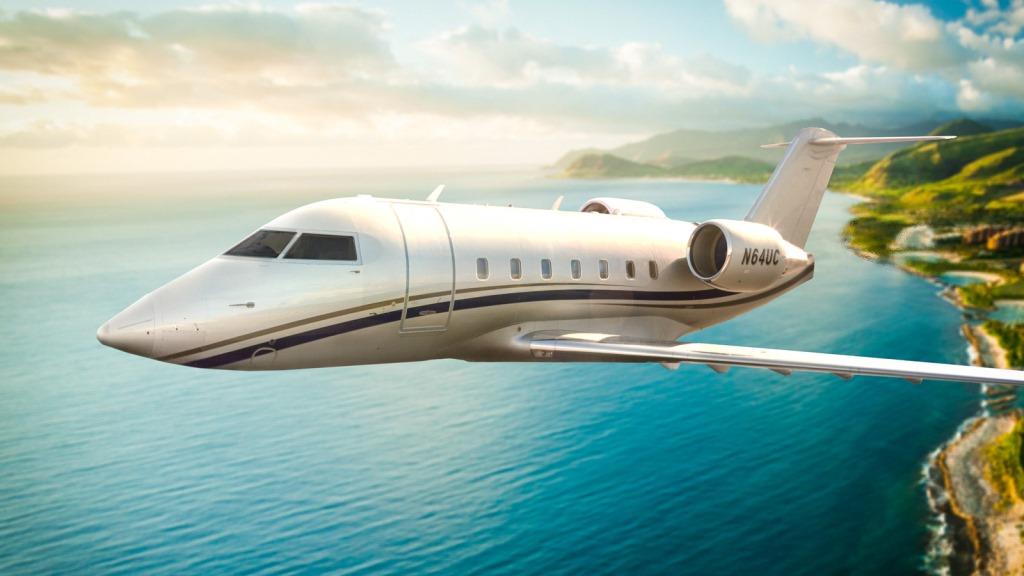 This year, where will your journey take you? Four Seasons Resort Oahu at Ko Olina, on Oahu's ruggedly beautiful leeward coast, is ushering in 2019 with a new breed of bespoke Oahu experiences. Whether in search of wanderlust, adventure or relaxation, Four Seasons unveils the Resort's top 10 most coveted "must-do" experiences designed for global travellers.
1. Arrive in Style – Four Seasons Luxury Fleet Airport Transfers: For an extraordinary arrival and departure experience, Four Seasons Luxury Fleet is available to transport guests to and from Honolulu International Airport. The fleet includes two private yachts, helicopter or vehicle of choice. Extend the experience stateside with a stress free arrival and departure experience at The Private Suite at LAX.
2. The Entertainer: Discover Your Ocean Playground. Four Seasons new Sea Ray SLX 400 offers the ultimate in luxury, style and state-of-the-art technology as guests speed alongside spinner dolphins and humpback whales with views of the majestic Waianae mountain range. Feel the thrill of the ride, slow down to soak in the sunset or slip into the water from the private drop down swim terrace where one can snorkel and swim in pristine coastal waters against the backdrop of mystical Makua valley.
3. Dine Under the Stars: Indulge in champagne and an extraordinary menu customised by the Resort's award-winning chefs with perfect wine pairings. From toes-n-the-sand beach side to secluded Pokahu Point against the backdrop of swaying palms and gentle surf to a rustic canoe hale, a secret garden "island" or breathtaking views from the Resort's Presidential Sky Terrace and 17th story Penthouse Lanai, the glory of the night sky can be experienced along with a personal chef and five star service. Celebrating something extra special? Add fireworks to the evening for a truly memorable moment, and hire a professional photographer to ensure every special moment is captured.
4. Spa Under the Stars: Slip away with a loved one to a sensual night spa experience where the Resort's luxurious Naupaka Spa & Wellness Centre is available exclusively. Following a lei greeting by a personal attendant, enjoy private access to hydrotherapy treatments including whirlpool, steam room, sauna and the Resort's fifth floor rooftop lap pool. The magic of the Hawaiian night surrounds as guests are escorted to a candle lit ocean front cabana for a truly transcendent experience where expert therapists pamper with side-by-side lomi lomi massage surrounded by swaying palms, warm trade winds and sound of surf under a star lit sky. Afterward, with a professional astronomer as a guide, discover the romance of the universe, mesmerised by magnificent views of the moon, planets and galaxies.
5. The Realm of the Gods: Embark on a spiritual journey to Ka'ena Point, a remote and scenic nature reserve that harbours some of the last vestiges of coastal sand dune habitat on the island. Here, at the westernmost tip of Oahu, Kumu Hula La'akea Perry shares stories of the Leaping Rock, long held to be a sacred place where mortal souls make the final leap into the realm of the gods. An oli "Hâlau Wai'anae" is chanted to express love for Oahu's west side and the hula that follows tells the story of Hi'iaka (the favourite sister of Pele). A professional photographer or videographer is available to accompany this extraordinary journey.
6. SUPSquatch & Surf Safari: Head to a secluded beach with expert west side watermen (and women) and catch the waves on a SUPSquatch, an oversized inflatable stand-up surf board guaranteed to offer some high octane ocean fun. Following a snack stop at Ruby's (a local-favourite truck that features açaí bowls), guests can enjoy lunch on the beach or continue the day of adventure with a choice of stand-up paddle boarding or hiking to the Pu'u O Hulu or Pink Pillbox Hike, a short ridge hike on the west side of Oahu between Maile and Nanakuli, overlooking the beautiful untouched beaches of Oahu's leeward coast.
7. Dive with Navy Seals: Slip beneath the vibrant blue seascape of west Oahu to explore reefs, caverns and wrecks with combat proven veteran US Navy SEALs. Hawaiian green sea turtles, spotted eagle rays, spinner dolphins and reef shark add to the wonder of the underwater landscape.
8. Taste of Oahu: Experience "social gastronomy" in a captivating five course culinary experience and allow Chef Simeon Hall Jr. to feed the soul. As a pioneer in a class of culinary artists breathing new life into the farm-to-table movement, Chef Simeon showcases his innovative artisanal culinary following a tour of nearby Kahumana Farms. Curing, smoking, ageing, preserving, pickling and slow cooking are the hallmarks of an exciting island-born chef with one simple philosophy: "Cook as Mother Nature intended and as grandmothers Nola and Nay would have wanted."
9. Earth, Wind & Fire: Climb aboard a luxurious Bell 470 helicopter for a once-in-a-lifetime private charter to Big Island to see one of the world's most active volcanoes with exclusive access to the Hawaii Islands' natural landmarks. In an action packed day trip from Ko Olina, up to six guests fly over scenic areas, including the cliffs on the coast of Molokai, black sand beaches in Kona, waterfalls on the lush Hamakua Coast, Pu'uhonua O Honaunau National Historical Park, and more. After landing at the Hawaiian Legacy Forest above the historic Umikoa Village to participate in a legacy tree planting experience, guests visit a local coffee plantation and enjoy a Chef's Table with wine pairings.
10. #FSWayfinders: Oahu's western coastline is home to revered cultural storytellers, artisans, crafters, and some of Hawaii's most fascinating living legends. From watermen to kupuna, artisans to designers, these kama'aina are the breath of life to Hawaii. Discover first-hand myriad new experiences relating to Hawaii and the Pacific, weaving together traditions of the past with a sometimes modern spin. Workshop opportunities include ukulele lessons, haku lei making, hula, lauhala weaving, and ancient healing practices just to name a few.