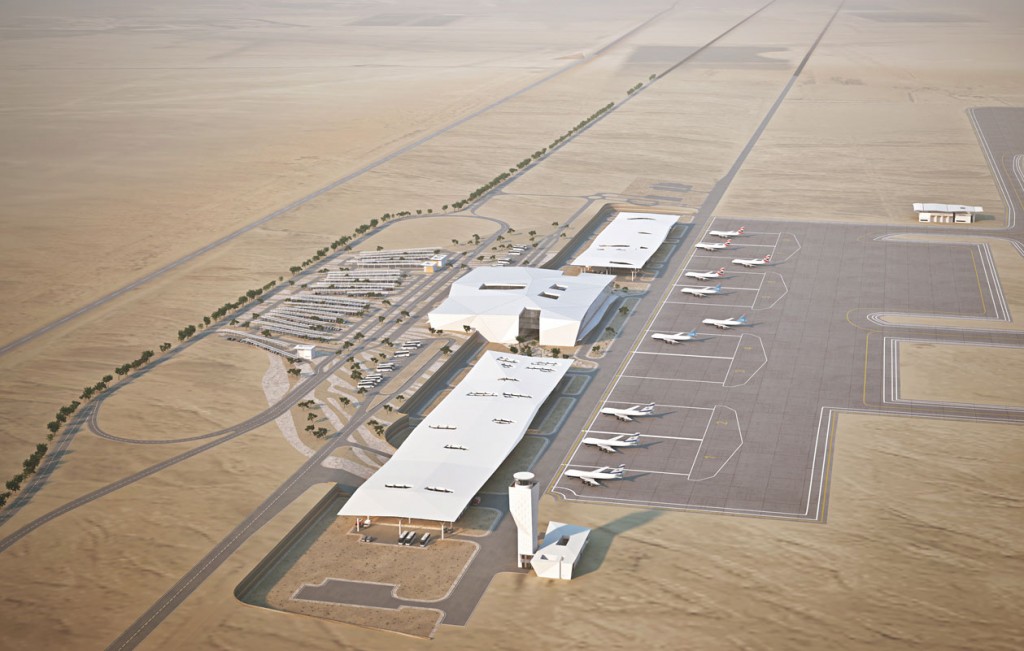 Israel inaugurated a new international airport outside its Red Sea resort of Eilat on Monday, hoping to boost winter tourism and serve as an emergency alternative to Ben Gurion Airport in times of conflict.
The airport is named for Israel's first astronaut, Ilan Ramon, who died in the 2003 Columbia space shuttle disaster, and his son Asaf, who was killed in 2009 in a Air Force accident.
The Ramon Airport is set to handle up to 2 million passengers a year upon opening with expansion allowing capacity of up to 4.2 million passengers by the year 2030. After opening, all domestic flights to the old Eilat City Airport from Tel Aviv and Haifa will move to the new Eilat Ramon Airport, whilst the airport will also begin handling low-cost and charter flights from Europe which currently land in Ovda Airport, including flights from Ryanair, WizzAir, easyJet, Transavia, SAS, Finnair, Edelweiss, and Ural Airlines.
Ramon Airport is just 18 km north of Eilat and will eventually be served by a rail link but for the time being there will be shuttles from Ramon Airport to Eilat for the 10 minute journey to the city, Israel's window onto the Red Sea.
Because of its location at the head of the Red Sea, the Ramon Airport will also be a gateway for southern Jordan including the resort of Aqaba, and areas of Wadi Rum and Petra, as well as the Taba area of Sinai, in Egypt.