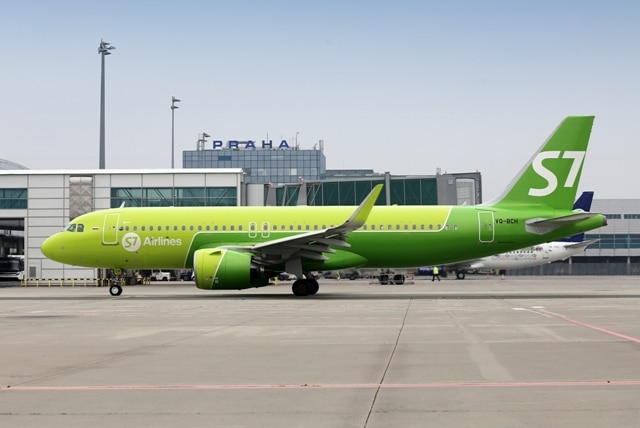 S7 Airlines is starting direct flights from Moscow to Blagoveshchensk on May 23, 2019. Tickets are already available.
Flights will be operated on Tuesdays, Thursdays, and Saturdays. Departure from the Moscow Domodedovo Airport is at 21:30, and arrival in Blagoveshchensk is at 10:55 local time on the following day. The return flight departs at 12:20 on Wednesdays, Fridays, and Sundays and arrives in Moscow at 14:35.
"We are glad to offer our passengers the opportunity to travel quickly and comfortably between Moscow and Blagoveshchensk. In the past, they had to make a connection in Novosibirsk, and now they will be able to cut their travel time significantly, saving it for business and personal meetings. The schedule is designed in such a way that passengers from Blagoveshchensk will be able to continue their journey with convenient connections at the Domodedovo Airport. The new flight will be the longest among the S7 Airlines routes. The travel time from Moscow will be about seven and a half hours, and the return flight will take more than eight hours," says Igor Veretennikov, Commercial Director of the S7 Group.
Flights to Blagoveshchensk will be operated on modern Airbus A321neo aircraft. During the flight, passengers will appreciate the comfort of the cabin with more spacious overhead compartments, plenty of legroom and eye-pleasing LED lighting. The seats are equipped with sockets with USB connectors, as well as special miniature holders for mobile devices.
S7 Priority loyalty program members will be able to receive at least 2,790 miles for a flight from Moscow to Blagoveshchensk. Accumulated S7 Priority miles can be used for award tickets and additional services.