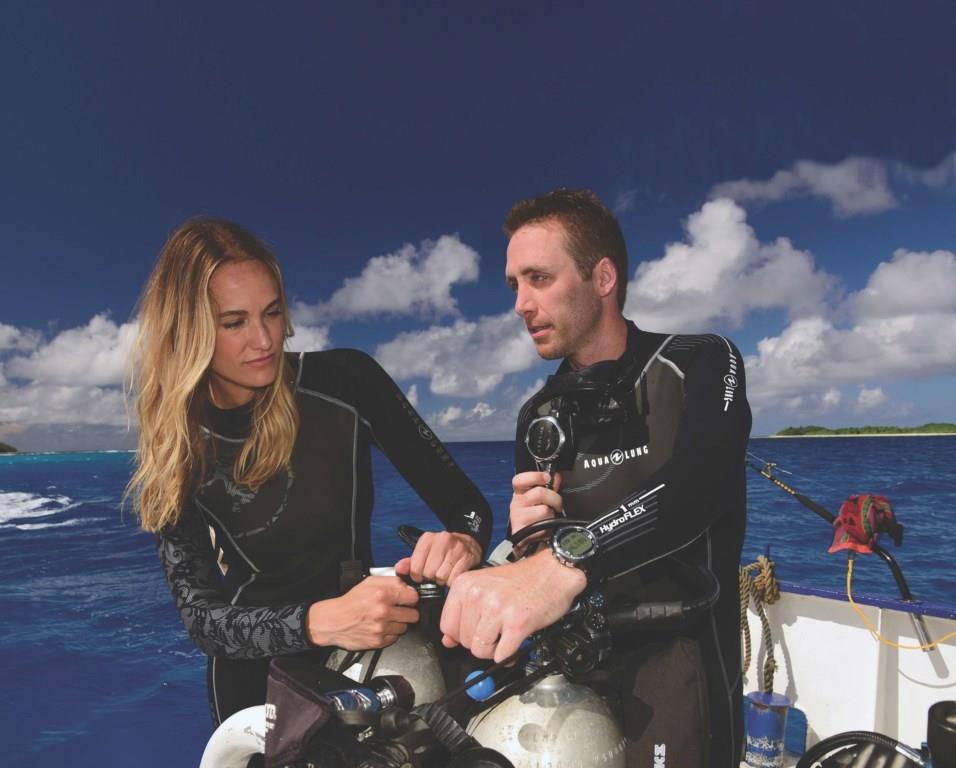 Philippe and Ashlan Cousteau. Photo Credit: Richard Brooks
Aqua Lung, the iconic brand and diving sector leader, will be attending the Paris International Dive Show taking place from 11 to 14 January 2019 at the Parc des Expositions de la Porte de Versaillesin Paris. The brand will take advantage of this occasion to unveil an exceptional partnership with Philippe Cousteau (grandson of Jacques-Yves Cousteau) and his wife Ashlan Gorse Cousteau as the company's Global Ocean Ambassadors.
The Cousteaus will discuss the partnership as well as their current projects in conservation and ocean exploration during a press conference held on the main stage on Saturday 12 January 2019 from 1pm to 2pm.
The Cousteau couple return to a port of call
2019 sees the adventurous duo, Philippe Cousteau and his wife Ashlan Gorse Cousteau, become the official Aqua Lung Global Ocean Ambassadors. As award-winning filmmakers, explorers and ocean conservationists, Philippe and Ashlan are continuing in the spirit of the legacy of Philippe's grandfather Jacques and father Philippe Sr. by focusing their career on inspiring and educating the world about the critical need to protect and enhance our oceans. Through films, documentaries, books, public events and their non-profit EarthEcho International they have become globally recognized environmental leaders in their own right.
Common development prospects for Aqua Lung
This partnership will enable Ashlan and Philippe Cousteau to collaborate with Aqua Lung and provide their expertise, vision and inspiration to the company.
Their goal is to provide innovative solutions and develop sales while remaining loyal to the heritage passed on by Jacques-Yves Cousteau which is firmly established in the brand's DNA.
"Thriving oceans, thriving people"
Ashlan and Philippe Cousteau will also be involved in developing special products while working with Aqua Lung to gradually eliminate virgin plastic from the company's different product and packaging ranges.
Retailers and consumers must think differently with regard to plastic by producing or using increasingly innovative and attractive packaging that is above all useful and designed to avoid being thrown away.
All of the initiatives undertaken will have the same goal: working with partners and other players in this sector to shape the future of scuba diving.