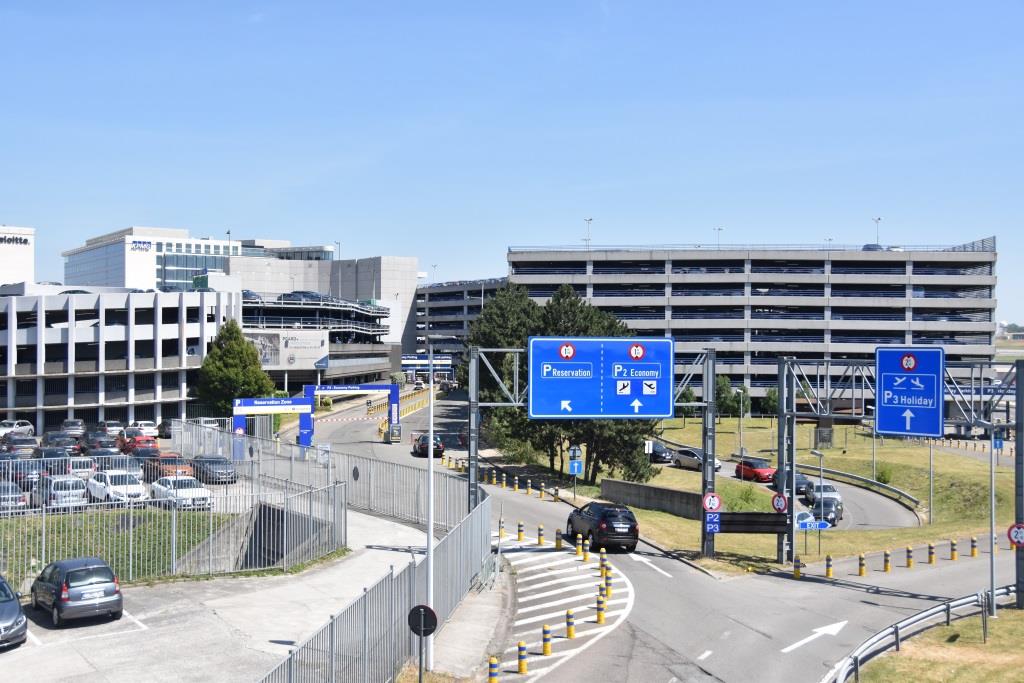 Brussels Airport provides 30 minutes of free parking in car parks P1, P2 and P3 allowing drivers to drop off or pick up passengers at the airport without hurry. In addition, drivers can safely drop off passengers in the drop-off area where a 10-minute time limit applies.
Never before has picking up or dropping off passengers at Brussels Airport been easier or more advantageous. With the Pcard+ parking card the airport provides 30 minutes of free parking in car parks P1, P2 and P3. The Pcard+ is free of charge and can be requested online. Those who don't (yet) benefit from a Pcard+ can park in these car parks at the reduced rate of €2 per half hour.
The airport operates the generous 30-minute free parking period in the car parks to allow drivers sufficient time to accompany passengers to the Departures Hall or wait for them in the Arrivals Hall. As it is, the precise moment passengers enter the Arrivals Hall can vary due to passport control, baggage collection and/or customs control.
In addition to the covered car parks, drivers can also choose to drop off passengers within the 10-minute time limit at the drop-off area. This secure area is located at the airport's exit to allow drivers to quickly continue their onward journey.
Drivers who stop in the drop-off area for longer than 10 minutes will have to pay a fee. Moreover, the driver can only make use of the free 10 minutes at the drop-off area once per hour.
Passengers with reduced mobility can use the Help Point to request on-site assistance. There is a covered walkway from the drop-off area to the terminal.