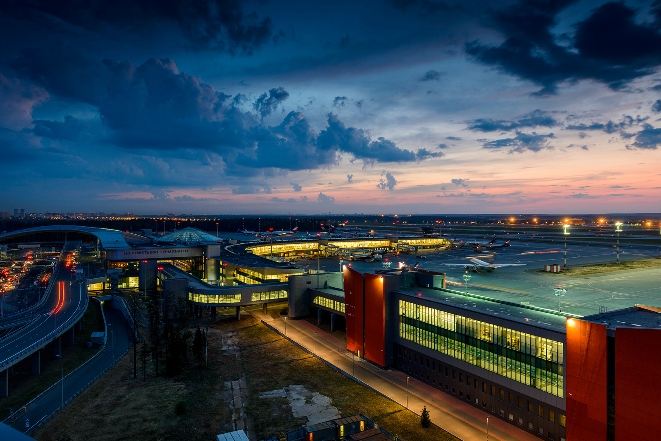 Sheremetyevo International Airport summarized the results of its activities in 2018. The number of handled passengers grew by 14.3% as compared with 2017, and reached 45,836,000. The total number of takeoff and landing operations grew by 15.9% and reached 357,228.
International traffic in 2018 grew by 11.6% and amounted to 24,695,000 passengers; domestic traffic grew by 17.7% and amounted to 21,141,000 passengers.
With the increasing traffic, Sheremetyevo maintains the highest level of service for passengers and airlines. According to OAG Punctuality League report 2019, Sheremetyevo recognized as the leader in category of Major airports (accommodated between 20-30 million annual outbound seats) with the best result of 87%.
"Attracting investments for the phased implementation of Sheremetyevo long-term development program alongside with the continuous improvement of production and business processes ensure the highest level of service quality with the substantially increasing passenger traffic. In the due year Sheremetyevo commissioned the new third runway and the new Terminal C (1-st stage) with the multilevel parking. The new objects will open new prospects for the further growth of airlines and Sheremetyevo as one of the largest hub in the world," said Alexander Ponomarenko, the Chairman of the Board of Directors of JSC Sheremetyevo International Airport.
In December 2018, the passenger flow in Sheremetyevo increased by 17.6% as compared with the same period of 2017 and reaches 3,695,000. As for the domestic passenger flow it increased by 24% as compared with December 2017 and exceeded 1,827,000. 1,868,000 passengers were served on international flights; the growth is 11.9% as compared with December 2017. The number of takeoff and landing operations grew by 20.2% as compared with December 2017 and reached 31,654.
During the New Year holiday period from December 29, 2018 to January 08, 2019 Sheremetyevo handled 1,428,000 passengers. The maximum number of takeoff and landing operations (1,101) during the holidays were performed on January 04.
The results have been achieved due to route network expanding and growth of passenger flow of Aeroflot and other partner airlines as well as launching flights of new carriers. In 2018 Sheremetyevo met 6 new airlines – Air Arabia, Azur Air, British Airways, Cham Wings, Rossiya Airlines and Ural Airlines. Flights were launched on new 23 routes.