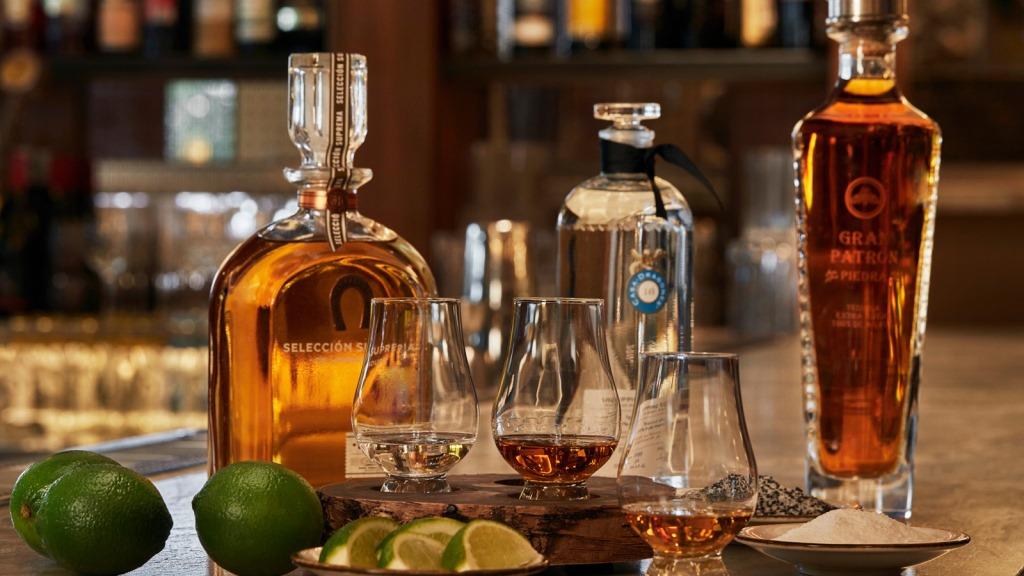 On the heels of its recent renovation, luxury hotelier Four Seasons Hotel Austin is branching out into the flight business – tequila flights, that is.
Starting this month, the Hotel's Latin-inspired Live Oak lounge offers guests the chance to try some of the world's best tequilas through its curated Vuelos de Tequila flight experience. Divided into three tiers to appeal to every type of tippler, the options include:
Business Class (USD 30): Participants enjoy tastes of Patrón Añejo, Montelobos Mezcal Joven and Don Julio Añejo. Throughout the experience, servers provide fun facts and tasting notes, as well as several garnishes to bring out each tequila's distinct flavour.
First Class (USD 60): In this upgraded flight experience, guests enjoy tastes of Clase Azul, Don Julio 1942 and Del Maguey Tobala. Similar to Business Class, guests who pick this flight will learn fun facts and tasting notes for all three bottles, which are brought to the table for an added touch.
FS Private Jet Class (USD 140): Like the one-of-a-kind Four Seasons Private Jet, this flight features only the best of the best. Guests who choose this exclusive experience will savour a taste of Herradura Selección Suprema, Casa Dragones Joven and Patrón Piedra Extra Añejo, all served in premium glassware on a custom-made tasting board. Completing the experience is a selection of high-end hors d'oeuvres, each selected to pair perfectly with the Jet Class tequilas.
The Vuelos de Tequila experience is available in Live Oak seven days a week during regular business hours.