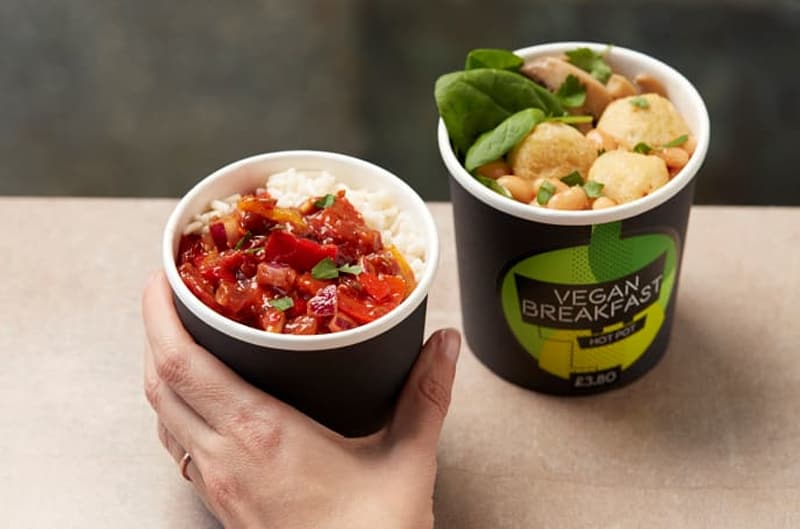 Virgin Trains has become the first train operator to offer a full vegan meu for all its customers on all services.
Passengers can now choose from a range of vegan-friendly options at nearly all times of day following a revamp of its onboard Shop and First Class menus. Welcomed by the Vegan Society, the move comes as a response to the rising numbers of people choosing to go vegan or simply reduce the amount of meat and dairy in their diet.
As well as ensuring a vegan option is consistently available, Virgin Trains has also clearly labelled its First and Standard class menus to help customers identify vegetarian, vegan and gluten-free options. Soya is also now routinely stocks in the onboard Shop in Standard and First Class kitchens as an alternative to cows' milk.
Vegan options in the onboard shop currently include a vegan breakfast pot complete with mushrooms, hash browns, spinach and baked beans, or vegan chilli in the evening. First Class menus now include items such as a potato hash breakfast, Mediterranean pasta salad and spicy Bombay potato. Have a try for yourself on your next trip.