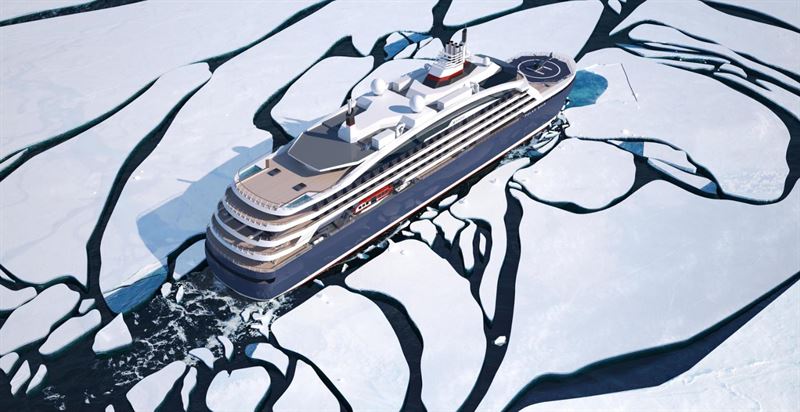 The keel of Le Commandant Charcot was laid at the Vard shipyard in Tulcea, Romania, on 14 December 2018. This hybrid electric polar exploration vessel propelled by Liquefied Natural Gas (LNG) will offer its guests a fascinating odyssey in the wake of the great polar explorers.
PONANT, the world's only French-owned cruise line and global leader in luxury expeditions, had announced the order of Le Commandant Charcot in December 2017, and the ship's traditional steel cutting ceremony was held in November 2018.
The keel laying took place in Tulcea, Romania, on 14 December, at the Vard shipyard, a subsidiary of Fincantieri. This second key stage in the construction of this exceptional vessel is perfectly on schedule.
The launch is planned for 2020, before its delivery in 2021.
Designed to be a new type of cruise ship, the vessel will incorporate all the latest innovations in environmental protection, making PONANT a model of excellence in responsible tourism.
Indeed, Le Commandant Charcot will be the first exploration vessel to surpass the ecological standards set out in international regulations. Designed for intense polar explorations, and with PC2 Polar Class certification, Le Commandant Charcot will be able to reach destinations such as the Geographic North Pole and remote sites of the Antarctic continent including the Ross Sea, Charcot Island and Peter I Island.