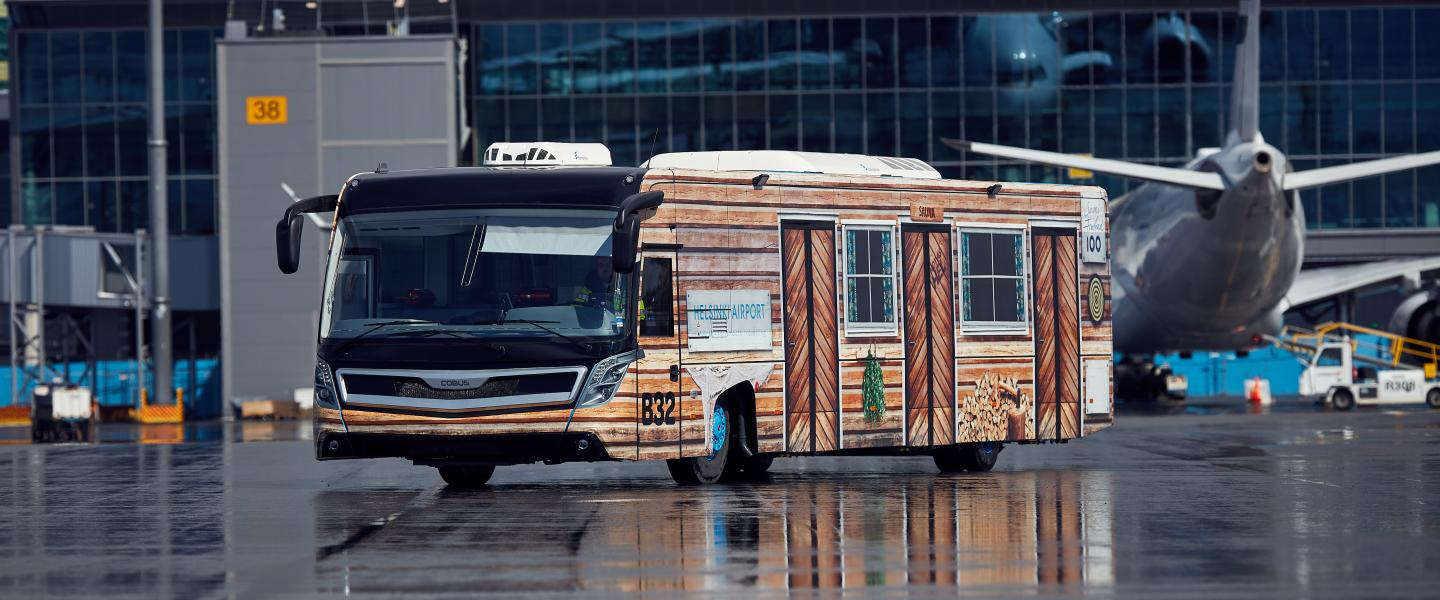 Helsinki Airport and Lapland airports are cutting down greenhouse gas emissions by using renewable diesel made of waste and residues.
Did you know, that when you ride a bus from the terminal to the aircraft at Helsinki Airport, there may well be some recycled Christmas ham fat in the fuel tank?
Since summer 2017, Helsinki Airport's apron buses have used Neste My Renewable Diesel, which is made of 100 % renewable raw materials, such as waste and residues. During the Christmas season, consumers can take part in the production of the biodiesel by recycling the excess fat from the Christmas in the From Fat to Fuel campaign.
In addition to buses, all Finavia-owned diesel vehicles at Helsinki Airport have switched to renewable diesel during the fall of 2018. In addition, the Lapland airports Rovaniemi, Kuusamo, Ivalo and Kittilä took renewable diesel into use in November.
– The switch to renewable fuel is part of Finavia's goal to make its airports carbon dioxide neutral by 2020. Helsinki Airport reached carbon neutrality in 2017, and next we will aim to achieve the same in our airports in Lapland, says Finavia's Environmental Specialist Johanna Kara.
So far, renewable diesel has helped Finavia cut down its greenhouse gas emissions by 610 metric tons, which is the equivalent of travelling 110 times around the Earth by a diesel car.
– Renewable diesel has helped us reduce emissions by as much as 85 %, says Kara.
Recycled fish and meat fat to fuel
Finavia is forerunner among airport operators in the use of renewable diesel.
"Globally, only a few airports have begun to use renewable diesel. We have an advantage in the fact that it is produced 'right around the corner'— at the Neste refinery in Porvoo," shares Kara.
Neste MY renewable diesel is made of waste and residues such as animal fat from food industry and fish processing waste, used cooking oil, technical corn oil and residues from vegetable oil production.
The greenhouse gas emissions over the entire life cycle of Neste MY Renewable Diesel made from wastes and residues are on the average 90% smaller than those of fossil diesel.
– Our goal is that in the future, also other companies at the airport, such as ground handling companies, would switch to the use of renewable fuels, says Kara.