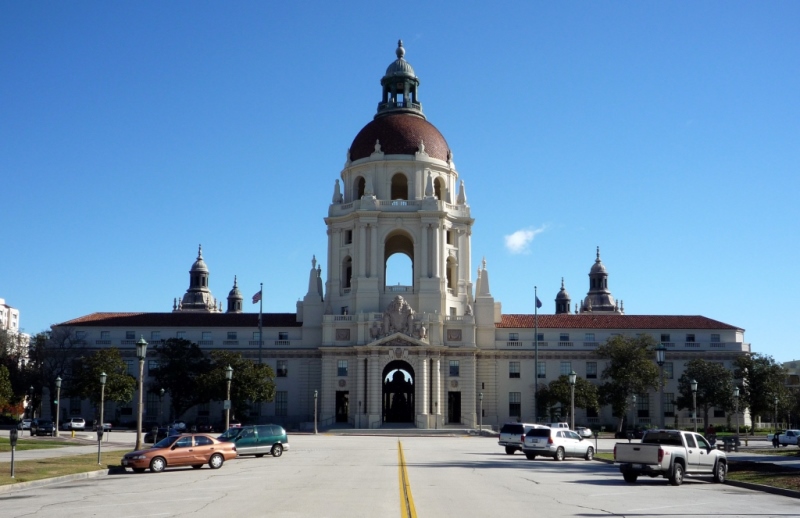 Hyatt Place Pasadena, the first Hyatt-branded hotel in the city, is officially open. The new hotel features the Hyatt Place brand's intuitive design, casual upscale atmosphere and enhanced food and beverage. Perfectly situated in the heart of downtown, the hotel is walking distance to Old Town Pasadena with many shops, restaurants and entertainment to choose from. The hotel is owned by Ensemble Real Estate Solutions & Investments and is operated by Interstate Hotels & Resorts.
Ensemble led the development of Hyatt Place Pasadena, an upscale hotel for business and leisure travelers that offers views of the San Gabriel Mountains and cityscape, Pasadena's downtown and the Old Town shopping district. Pasadena is home to the Rose Bowl Stadium and Tournament of Roses and a selection of leading local innovators and global brands, including NASA Jet Propulsion Laboratories, California Institute of Technology, Parsons Corporation, Kaiser Permanente, East West Bank, and more.
"With extensive public spaces, an expansive lobby, high-quality exterior materials, fully equipped meeting spaces, and a pool area and sun deck perched on the second floor, we're confident this hotel will be one of the premier hotels in the Pasadena area that is sure to exceed guest expectations," Brian Ehrlich, chief investment officer, hotels for Ensemble Real Estate Investments.
Hyatt Place Pasadena offers:
189 spacious guestrooms with separate spaces to sleep, work and play, as well as a Cozy Corner sofa-sleeper
Free Wi-Fi throughout hotel and guestrooms
Gallery Kitchen Breakfast, a hot breakfast available daily in the Gallery Kitchen, features hot breakfast items, fresh fruit, steel cut oatmeal, Greek yogurt, and more
24/7 Gallery Menu & Market serving freshly prepared meals anytime, day or night and perfectly packaged sandwiches and salads
Coffee to Cocktails Bar featuring specialty coffees and premium beers, as well as wines and cocktails
Odds & Ends program for forgotten items that guests can buy, borrow or enjoy for free
Meetings Spaces offer more than 3,000 square feet of flexible, high-tech meeting/function space
24-hour Gym featuring cardio equipment with LCD touchscreens and free ear buds
"As Pasadena continues to grow and thrive economically, we are excited to add to the momentum by welcoming the first Hyatt Place hotel to the area," said General Manager Bernadette Soriano. "With our smartly designed social spaces and guestrooms with separate work and sleep areas, our multitasking guests can easily accomplish what they need to do while on the road."