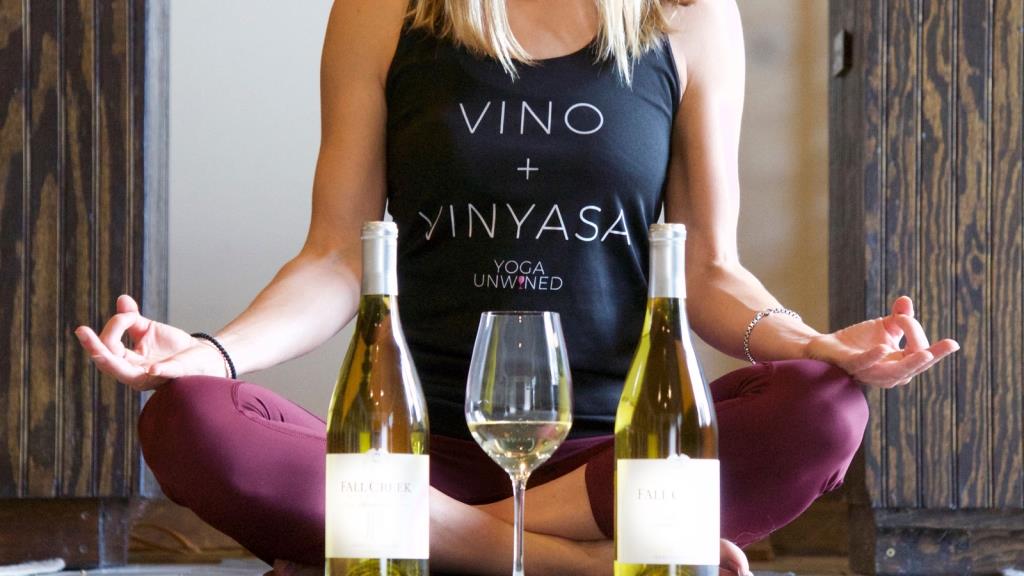 Four Seasons Hotel Austin has just the thing for those looking to start a healthy habit in the new year – without sacrificing their love for wine.
Kicking off in January 2019, the Hotel's new Vino & Vinyasa series combines classic yoga poses and wine education, encouraging participants to mindfully sip while achieving a new level of zen.
"Vino Vinyasa events are the only classes that incorporate wine education into the yoga flow," says instructor Morgan Perry, founder of Vino Vinyasa. "Austin is the perfect market for us because residents are both health-focused and curious to learn more about wine." In addition to seven years of yoga experience, Perry holds her WSET Level 3 wine certification, giving her the perfect skillset for this unique offering.
The inaugural Vino & Vinyasa class will take place January 12, 2019 from 11:00 am to 12:30 pm, with the first 45 minutes dedicated to vinyasa-style yoga peppered with fun wine facts. Following a quick cool down, guests will put the tidbits they've learned to use during a comparative tasting of Jansz sparkling wines.
After class, participants are invited to head downstairs for 20 percent off a Saturday Brunch entrée at Ciclo, the Hotel's newly launched restaurant, as well as 50 perfect off select Champagnes until 2:00 pm.
Future classes will be held monthly, with each session highlighting a new varietal or seasonal theme. During Austin's warmer months, Vino & Vinyasa will take place on the Hotel's sprawling back lawn overlooking tranquil Lady Bird Lake.
Tickets are USD 25 per person, and may be purchased on Eventbrite. Note that all classes are BYOM (bring-your-own-mat).