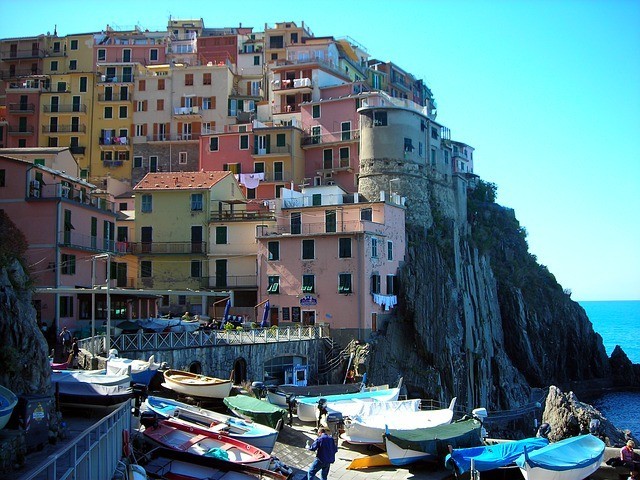 Friday, at the Palacrociere terminal, the Western Ligurian Sea Port Authority and Costa Cruises have signed the renewal of the contract to extend until 2044 the concession to the Italian company for the cruise areas and services of the port of Savona.
On November 3, 2019, Savona itself will host the naming ceremony for the new Costa Smeralda flagship (180,000 tonnes and 2,612 rooms), currently under construction in the Meyer shipyard in Turku (Finland). From November 9, 2019 until spring 2021, Costa Smeralda will be in Savona every Saturday for a 1-week itinerary calling at Marseilles, Barcelona, Palma de Mallorca, Civitavecchia/Rome and La Spezia.
In preparation for the arrival of Costa Smeralda, major work will soon begin in the Savona cruise port, for a total investment of around 24 million euros. The Western Ligurian Sea Port Authority will be deepening the sea bed in front of the Palacrociere main cruise terminal quay to increase the draught from the current -9 m asl to -11 m asl, after consolidation of the structure. The total cost of the work is estimated to be 19.35 million euros. Costa Cruises will invest a total of 4.5 million euros to buy two new fingers and adapt the structure of the Palacrociere main cruise terminal by reorganizing the spaces and flows. The work will not interfere with the operation of the port, where Costa ships are expected to make 155 calls in 2019.
Costa Smeralda will be the first cruise ship for the global market to be powered by LNG, both in port and at sea. The new flagship will also be the best expression of the Italy's finest concept that characterizes the Costa brand internationally. It will offer complete innovations, but also further developments of product features that are enjoying the greatest success on ships already in service. Four internationally-renowned design companies have been selected to create the interiors – Dordoni Architetti, Jeffrey Beers International, Partner Ship Design and Rockwell Group – under the guidance of creative director Adam D. Tihany.