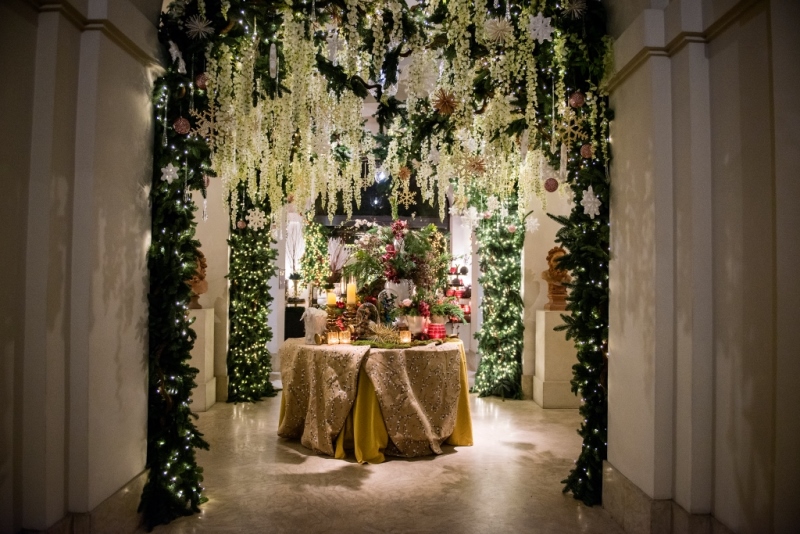 Hotel de Russie, a Rocco Forte hotel in Rome, is delighted to announce an exclusive partnership with Swiss jewellery giant de GRISOGONO, to celebrate the festive season.
The famous brand and the elegant luxury hotel have collaborated to create unique Christmas decorations that combine de GRISOGONO's dazzling style with the timeless charm of Hotel de Russie.
Guests will immediately get into the festive spirit with the majestic five meter tree decorated with hundreds of lights, golden ornaments and assorted touches of diamonds coming together to create a spectacular baroque vision, bold and enchanting. The dazzling scene is the work of heralded artistic director Toni Breiss, the modern visionary behind the brand Level by Toni Breiss, handpicked to give this impressive tree a sparkle fit for the de GRISOGONO name. The result: a spectacular vision, bold and unique.
To complement this year's baroque concept, the entrance of the hotel will also be decorated with an extravagant baroque style Christmas floral installation with dramatic, cascading plants, red and gold ornaments, created by Hotel de Russie's exceptional in-house florist Sebastian and his team from Sebastian Flowers Italy.