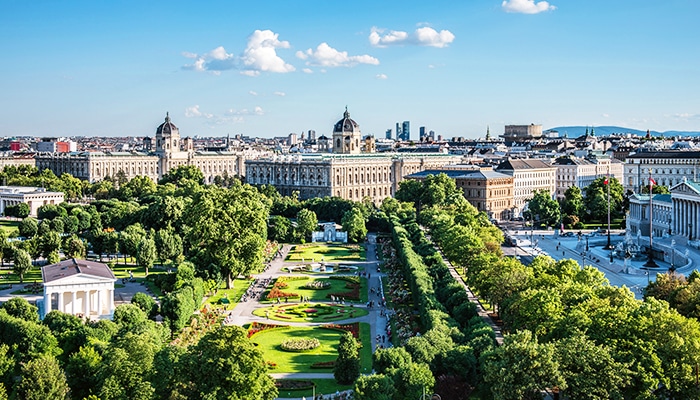 Radisson Hospitality AB announces the signing of the Radisson RED Vienna in Austria. The Imperial City, world famous for its music, architecture and culture, is the perfect location to welcome the group's upscale, lifestyle select-service brand.
Opening in 2021, the Radisson RED Vienna will bring a playful twist to the conventional hotel scene in Austria's capital. Vienna itself is a highly desirable destination that has been named the city with the world's highest quality of life for eight consecutive years – and it also sits at the top of the Roland Berger Smart City Index.
Located in the Leopoldstadt area of the city, the newly built hotel will allow guests to stay in one of Vienna's most vibrant and trendy areas.The popular Danube Canal, with its numerous beach bars and restaurants, is nearby, while the hotel will also be within walking distance of the city center.
Designed by the award-winning architect Martin Lesjak from INNOCAD architecture, the Radisson RED Vienna will have 179 guest rooms as well as a restaurant and bar, a gym, and a creative Meetings & Events space. It will also feature a unique 240sqm courtyard adorned with hanging gardens, alongside a spectacular rooftop bar and terrace that will offer stunning views out over Vienna – including its most prominent landmark, Stephan's Dome.
Guests of the Radisson RED Vienna will find it the ideal base from which to explore the city. Many of Vienna's top attractions can be reached on foot, while public transport options – including nearby metro stops – make it simple for guests to get around and make the most of their stay.
PKF hotelexperts supported the hotel developer with a feasibility study and completed the operator search process for the planned Radisson RED Vienna, which will be operated by Radisson Hospitality AB under an international lease agreement.