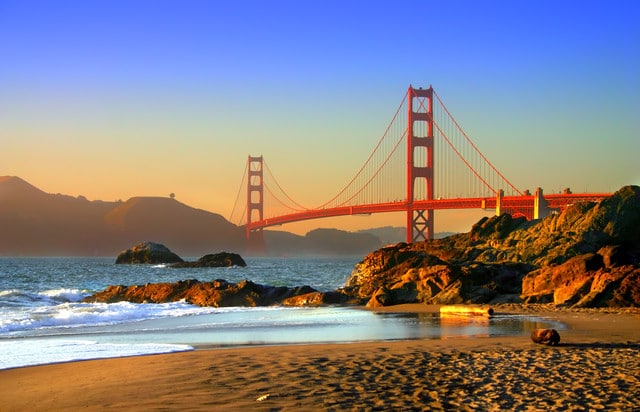 ancisco peninsula
Air Italy is pleased to announce the launch of two new key destinations in North America, served from Milan Malpensa, for 2019 starting in April 2019.
Air Italy will double its number of US gateways from two to four by launching direct flights to Los Angeles and San Francisco on April 3rd and April 10th respectively.
These first two new destinations for 2019 added to 2018's New York, Miami, Bangkok, Delhi and Mumbai will bring Air Italy's total intercontinental airports served from its Malpensa hub to seven.
Direct flights from Milan to California are on sale now on www.airitaly.com and customers can book to fly to San Francisco or Los Angeles also from domestic airports served by Air Italy thanks to convenient connections with Malpensa from Rome, Naples, Palermo, Catania, Lamezia Terme and Olbia.
Milan Malpensa-Los Angeles will be inaugurated on April 3rd 2019 with a four-times weekly service (Mo, We, Fr, Su), while Los Angeles-Milan Malpensa will operate starting from April 4th (Mo, Tu, Th, Sa). Milan Malpensa-San Francisco will be inaugurated on April 10th 2019 with a four-times weekly service (Tu, We, Th, Sa), while San Francisco-Milan Malpensa will operate starting from April 11th 2019 (We, Th, Fr, Su).
All Air Italy's new services between Milan Malpensa and the USA, Thailand and India are all being operated with Air Italy's new long-haul Airbus A330-200, which offers up to 24 seats in the exclusive Business Class cabin making it possible to fly with maximum comfort in fully lie-flat seats with signature Italian cuisine accompanied by a selection of champagnes and Italian fine wines, Wi-Fi service, an extensive inflight entertainment service and the personalised attention from its on-board staff.
The Economy Class cabin with 228 seats also provides Air Italy's guests with highly personalised service, Wi-Fi and a wide selection of entertainment.
All Air Italy intercontinental destinations are served by the carrier via Milan Malpensa, with seamless connections from Rome Fiumicino, Catania, Palermo, Naples, Lamezia Terme and Olbia.
On the new domestic flights from Malpensa, Air Italy offers in Business Class a welcome drink service, breakfast or snacks, and alcoholic and non-alcoholic beverages, and in Economy Class a snack with a choice of coffee, tea, soft drinks and fruit juices, all served by its highly attentive crew.