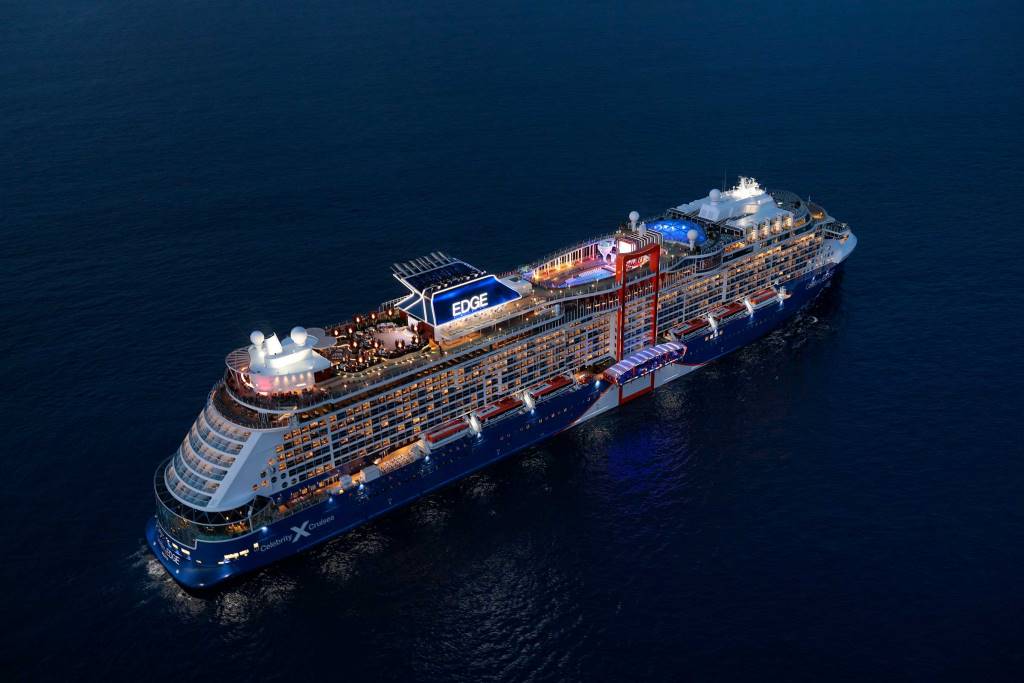 After more than four years of limitless passion and hard work on the part of thousands of engineers, architects, artisans, designers and crew, Celebrity Cruises sets sail into a new era Tuesday. Celebrity Edge joined the fleet after a moving ceremony where the ship's godmother, Nobel Peace Prize Laureate Malala Yousafzai, was joined by all on board to "bless this ship and all those who sail upon her."
The naming event brought together more than 3,000 guests, employees, crew members and students to commemorate the debut of Celebrity's first new ship in six years and first new ship series in more than a decade.
Yousafzai, who is now a college student at Oxford University, is the inspirational co-founder of Malala Fund, which advocates for a world where every girl can learn and lead by investing in local education activists, holding global leaders accountable and amplifying girls' voices around the world.
She discussed those issues before the ship's crew and guests in a one-on-one interview with Celebrity's President and CEO, Lisa Lutoff-Perlo. From girls' education to the power of diversity, both share a profound passion and commitment to these important issues.
Celebrity is proud to partner with Malala Fund and support them in their mission to see the 130 million out of school girls around the world get the 12 years of free, safe, quality education they deserve.
At the naming event, hosted by noted designer Nate Berkus, emotions ran high when acclaimed recording artist Andra Day took to the stage for empowering renditions of her Grammy-nominated single "Rise Up" and Oscar-nominated single "Stand Up For Something." Both anthems were chosen for their bold statements about the power of girls' education and its role in shaping the future.
The brand chose to forego the traditional champagne bottle at the launch, and instead smashed a custom-made 18-liter bottle of Badoit French mineral water across the ship's Parabolic Ultra Bow. And with that, the ship's long-awaited inaugural season will get underway, ushering in the premium cruise line's first new ship series in more than a decade – and sparking a revolution in the industry, with the ship's cutting-edge design and first-at-sea offerings.