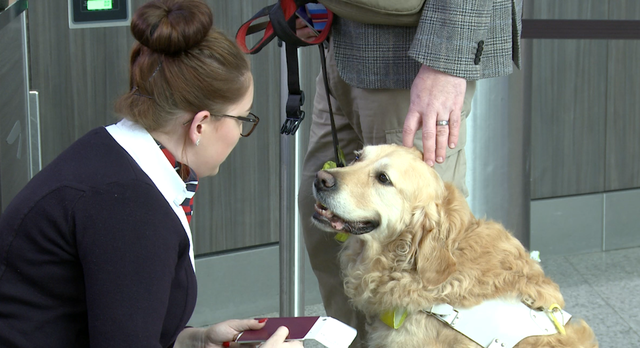 To celebrate International Day of Persons with Disabilities, British Airways surprised some of the 50,000 customers with disabilities who fly with the airline every month, with upgrades and lounge invitations, to get their trip off to a first-class start.
The airline welcomes 1,500 to 2,000 customers who require additional assistance at its hub at Heathrow Terminal 5 every day.
Following a series of improvements across all stages of their journey, from booking to arrival at their destination, the airline has seen a significant increase in customer satisfaction and will be announcing more enhancements in 2019, during the airline's Centenary year.
Beyond Accessibility
During 2018, the airline launched its 'Beyond Accessibility' campaign – it's biggest ever staff training programme – to provide guidance for customer service hosts to help them ensure a relaxed and stress-free trip for customers with disabilities.
The programme – which has been developed in conjunction with specialist charity groups, including the National Autistic Society – focuses firstly on how to help customers with hidden disabilities including autism, dementia, mental health problems, hearing loss and visual impairment.
Around 600 customers with autism travel with British Airways every month and the airline has been working closely with the National Autistic Society to increase colleague awareness and help customers with autism prepare for their journey.
The airline has also worked with Queen Elizabeth's Foundation for Diabled People (QEF) to create a video for customers travelling with powered wheelchairs, which will be launched early next year on QEF's website, as well as the Civil Aviation Authority's website.