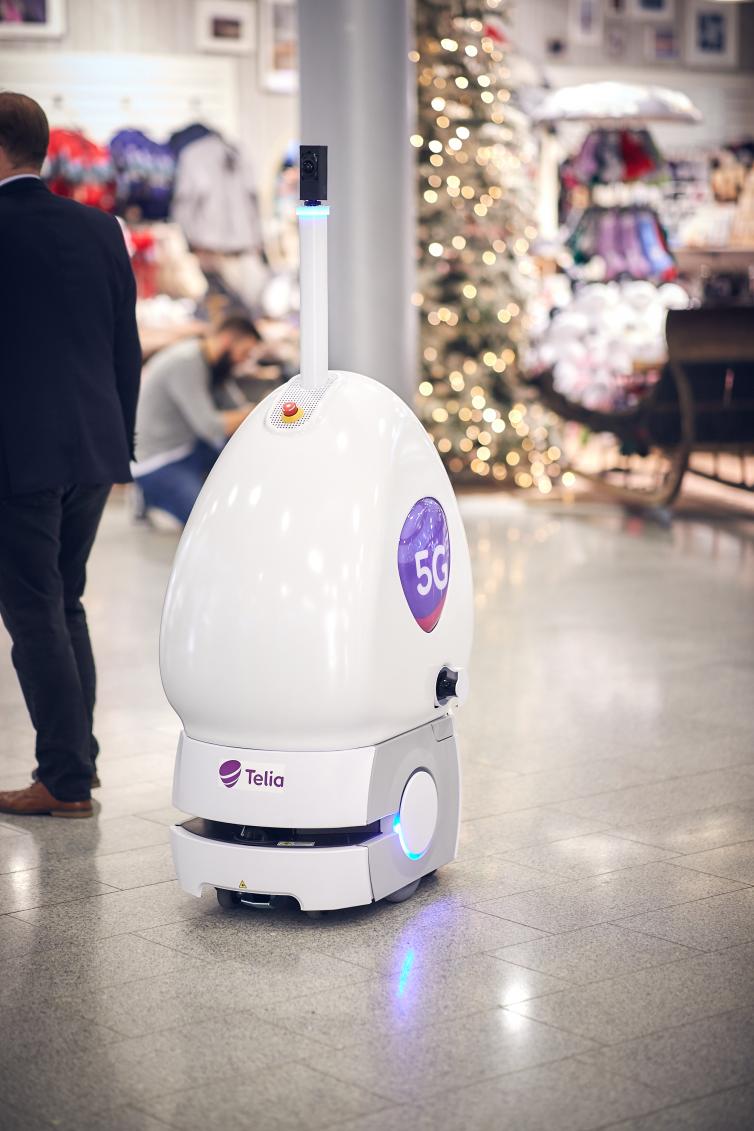 Helsinki Airport becomes the first 5G Airport in the world as Finavia and Telia introduce a robot project using the 5G network launched at the airport.
Telia has launched a 5G network at the Helsinki Airport. Today, Finavia and Telia start a project that explores the possibilites of using 5G in airport operations and bringing new kinds of experiences to passengers. The project means that Finavia will be Telia's first customer using the pre-commerical 5G network in Finland.
The 5G robot operates in the non-Schengen area of T2 terminal. Telia and Finavia will study, how the passengers and the airport personnel react and interact with an autonomous robot carrying out service tasks.
The data transmission and control of the robot is carried over a 5G base station at the airport. The network, based on technology by Nokia, utilizes the 28 GHz frequency band, the higher frequency band allocated for 5G. This is the first time in Finland that so called millimeter waves are used for 5G in a public use case.