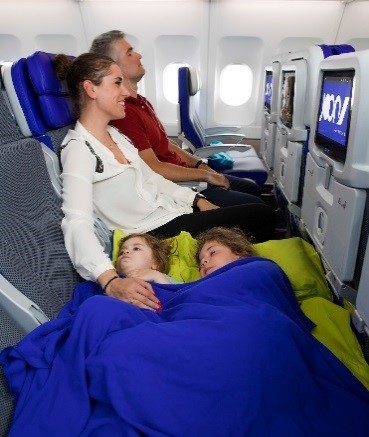 Air Journal France reports that Air France's low-cost airline, Joon, will not operate the line between Paris and Mahe during the upcoming summer season.
Inaugurated in May 2018 between its base in Paris-CDG and the airport, the capital of Seychelles, Victoria, the Air France subsidiary offers Seychelles three times a week by an Airbus A340-300 for 30 passengers in business class, 21 in Premium and 224 in Economy. But according to AirlineRoute, these flights will stop on May 12, 2019 supposedly to resume on October 27, 2019.
Meanwhile, the Mahe departures of Joon are scheduled this winter Monday at 17:35 (arriving the next day at 6:45) and Friday and Saturday at 17:10 (arriving the next day at 6:20); the return flights leave the archipelago of the Indian Ocean Tuesday at 8:30 (arrival at 15:55) and Thursday and Sunday at 8:20 (arrival at 15:50).
Joon is without competition on this route, Air Seychelles having ended its flights between the two capitals in late April (a link relaunched in July 2015 after having already been abandoned in March 2012). In 2009, Air France signed a first code-sharing agreement with the Seychelles national airline, which was relaunched in August 2015.
Mahe was Joon's fifth long-haul destination after Cairo in Egypt, Tehran in Iran (stopped in late October), Cape Town in South Africa and Fortaleza in Brazil, before opening a line to Mumbai in India on 18 June, to recover from his mother-house Paris – Saint Martin in August, and to land in Quito in Ecuador at the end of September (a new destination in the Air France network).
By the summer of 2019, it will also be offering fourteen medium-haul destinations from CDG: Madrid, Stockholm, Prague, Manchester, Barcelona, Bergen, Berlin, Budapest, Istanbul, Lisbon, Naples, Oslo, Porto and Rome.
Source: Saint Ange Tourism Report