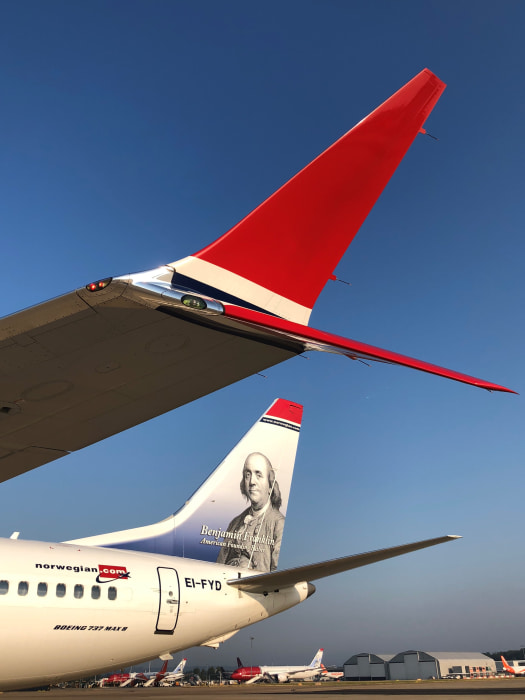 Norwegian has launched its Black Friday Weekend sale, offering travellers up to 30% off all short-haul flights and 15% off all long-haul routes in the UK and Ireland.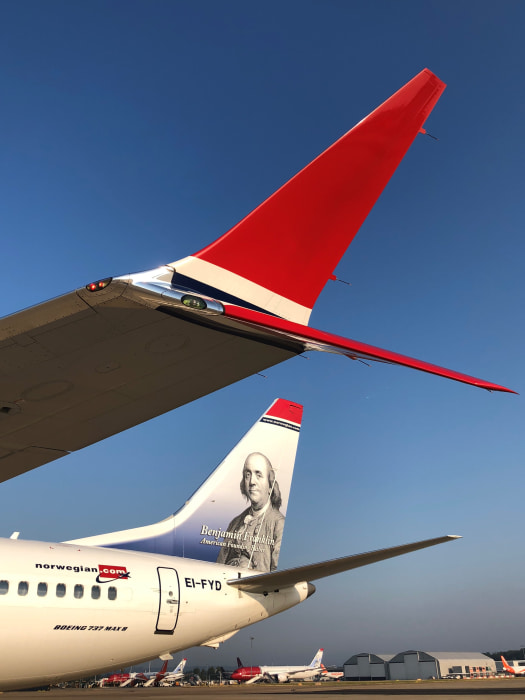 Starting Friday 23rd November at 00.01 GMT, savvy savers can access special Black Friday weekend deals on all flights when travelling from 3rd December 2018 – 31st March 2019, excluding 17th December 2018 to 6th January 2019. Book by 23.59 GMT Monday 26th November using campaign code: EVERYROUTE18.
Black Friday deals from the UK
Up to 15% off long-haul flights from the UK
Consumers can enjoy up to 15% off all long-haul flights from London Gatwick and Edinburgh. From London Gatwick passengers can save when flying non-stop to the US, South America and Asia, meanwhile from Edinburgh, Scots can head stateside to New York Stewart for less.
For the first time, the Premium cabin is also included in the Black Friday weekend sale offering both holidaymakers and business travellers an enhanced experience when flying with Norwegian long-haul from London Gatwick. The Premium cabin includes lounge access at selected airports, fast-track security and priority boarding before stepping onboard brand-new Boeing 787 Dreamliner aircraft. Premium offers spacious seating with over a metre of legroom, Premium meal service and two pieces of checked luggage up to 20kg each.
Fly from the UK to Europe for less
For travellers looking to book a bargain break this winter, they can enjoy up to 30% all flights from the UK to Europe. From London Gatwick, all 17 short-haul routes are included in the sale, perfect for passengers looking to book a trip to the warmer Spanish climate or a winter snow break to Scandinavia. From Edinburgh, travellers will be able to get discounted flights to Copenhagen, Oslo and Stockholm, while from Manchester flights to Oslo, Stavanger and Stockholm are also included in the sale.
Black Friday deals from Ireland
Fly transatlantic from Ireland with up to 15% off
Savings are also available on Norwegian's transatlantic flights from Dublin and Shannon to the US east coast. Passengers can save up to 15% when flying from Dublin and Shannon to New York Stewart and from Dublin to Providence/Boston. Norwegian exclusively operates brand new Boeing 737 MAX aircraft at Dublin and Shannon airport which are up to 40 per cent quieter and 20 per cent more fuel efficient.
Up to 30% off flights to Europe from Dublin
Irish holidaymakers can bag a bargain fare to Europe this winter with discounts on Norwegian's short-haul flights from Dublin. Families, couples and business travellers can save up to 30% on flights to Copenhagen, Helsinki, Oslo and Stockholm, perfect for those looking to jet away.
Norwegian is Europe's third largest low-cost airline, carrying more than 33 million yearly passengers to around 150 global destinations. Norwegian has been named 'World's Best Low-Cost Long-Haul Airline' for the fourth consecutive year and 'Best Low-Cost Airline in Europe' for the sixth year in a row at the renowned Skytrax World Airline Awards 2018.