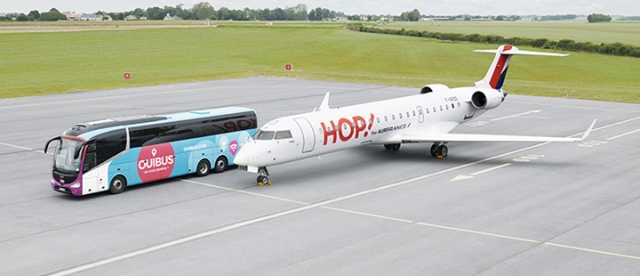 As of December 4, Ouibus will link 6 cities to the HOP! air network via Lyon-Saint Exupéry airport: Grenoble, Saint-Étienne, Saint-Chamond, Chambéry, Aix-les-Bains and Vienne.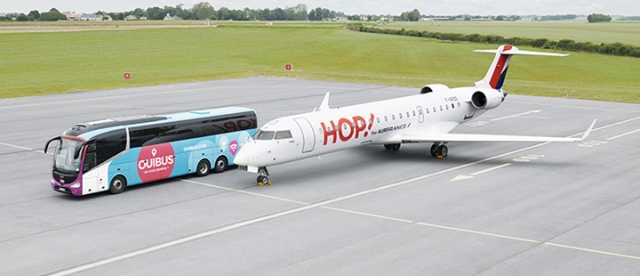 For the first time in France, two companies are connecting their routes to offer a multimodal air + bus service. As of November 21, HOP! customers will be able to book their trip from start to finish, integrating a city/airport/city bus service operated by Ouibus together with their flights. In total, more than 4,400 HOP!+Ouibus services will be offered per week.
These bus trips will be offered to coordinate with all HOP! flight schedules, with an optimised connection time between the flight and the bus to ensure a successful intermodal experience.
Customers will be able to book their tickets up to 72 hours before departure on the hop.com website, from travel agents or by calling the Air France and HOP! sales departments.