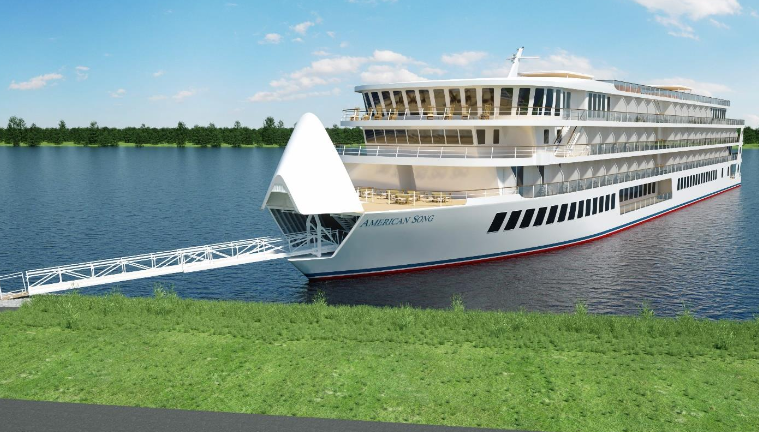 American Cruise Lines' second modern-style riverboat was launched at Chesapeake Shipbuilding on Saturday, November 17 and four weeks ahead of schedule.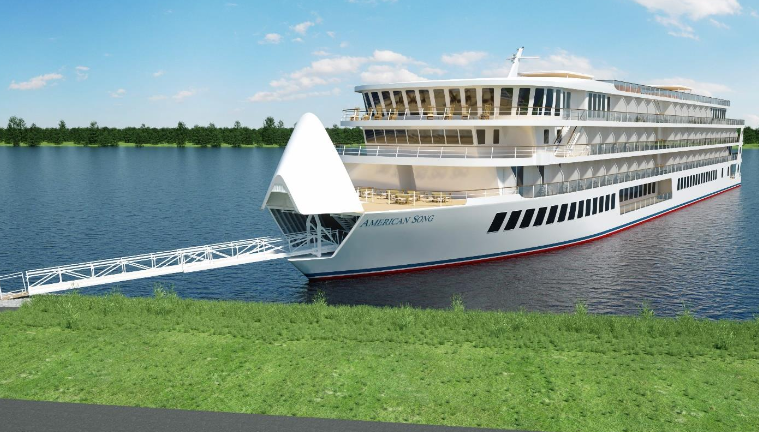 The ship is now positioned at Chesapeake's East Outfitting Basin for the addition of upper decks and outfitting.
The Inaugural season aboard American Harmony will begin in Summer 2019 on the Mississippi River. Sister ship
American Song will reposition out West for 2019 sailing American's Columbia & Snake River itineraries March through October 2019.