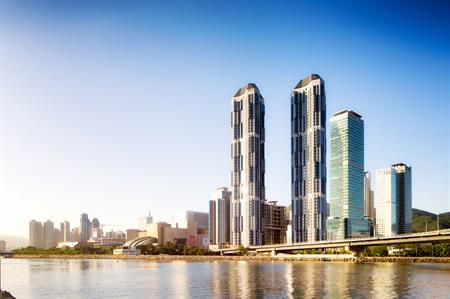 AVANI Hotels & Resorts is excited to announce the signing of a second property in South Korea. In the final stages of development and scheduled to open in the first quarter of 2019, AVANI Central Busan Hotel has an ideal location in Busan's city centre. Busan is located on the South-eastern tip of the Korean Peninsula and is South Korea's second most populated city after Seoul, with the sea-port being the ninth busiest in the world.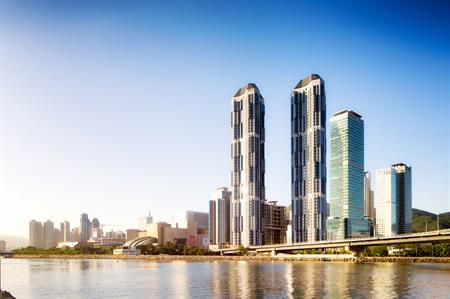 Just a 30-minute drive from the city's Gimhae International Airport, the 289-key hotel is conveniently located in the Munhyeon Finance Complex that includes the tallest building in Busan known as the Busan International Finance Centre (BIFC). The hotel is a part of a 37-story twin-tower mixed-use complex that includes offices, residences, a retail mall, and the largest theatre (1,800 seats) in Busan capable of hosting international stage productions. Located in the heart of the financial and business district, this new, upscale hotel will offer stylishly designed guest rooms and suites with sweeping views of the city that are tailored to meet the needs of business and leisure guests.
AVANI Central Busan Hotel will fulfill every detail that matters for guests starting with the signature AVANI Living Spaces upon checking-in. Delicious meals and snacks will await at the Sky Restaurant & Bar, an all-day dining restaurant, and PANTRY at AVANI. An 800-sqm event space will host everything from seminars to parties, while AVANISPA offers relaxing and revitalising treatments and AVANIFIT gym provides the latest equipment to keep in shape.
For business travellers, AVANI Central Busan Hotel is conveniently located in Busan's commercial district within the Munhyeon Finance Complex which includes BIFC, Bank of Korea's Busan headquarters, and the regional headquarters for several government financial bodies. Situated in the heart of Busan, the complex has direct connection to the Busan subway system and is a 15-minute drive to Korea's bullet train KTX stop and international cruise terminal.
For leisure guests, the AVANI Central Busan Hotel is only a 15-minute drive to the most popular beach in Korea, Haewoondae Beach, and to the Busan Exhibition & Convention Centre, where the Busan International Film Festival is hosted each year. Holiday travellers can enjoy convenient access to popular local attractions within 30 minutes, through the convenience of driving, subway, train or bus.
"To have a second hotel in this major South Korean city is a thrill for us," said Dillip Rajakarier, CEO Minor Hotels, owning company of AVANI Hotels & Resorts. "AVANI Central Busan Hotel is located in a key area that continues to grow, drawing both business and leisure travellers into visiting Busan."
AVANI Central Busan Hotel joins the AVANI Busan Hotel, which was signed last year and is scheduled to open in 2021.
AVANI currently operates 24 hotels and resorts in 15 countries. The brand recently debuted in Australia, New Zealand, and Laos. AVANI currently has 15 new hotels in the pipeline, including a recent signing in Melbourne, Dubai, and a third AVANI property in Bangkok.