Qatar Airways is delighted to announce the return of its recently-launched seasonal routes to Antalya, Bodrum, Mykonos and Málaga, with more flights and upgraded aircraft on two routes from May 2019.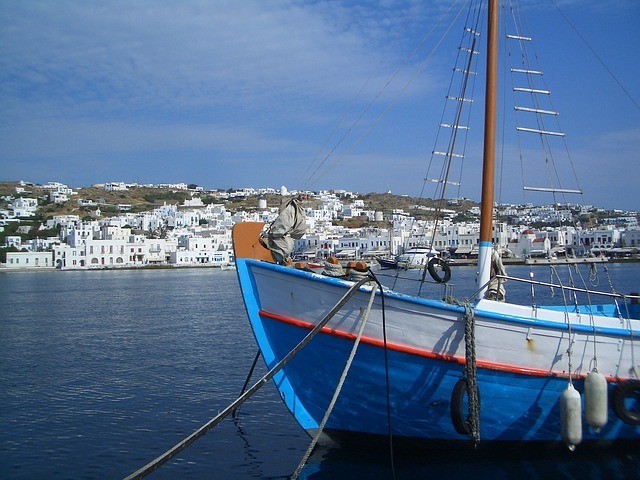 The award-winning airline will add an extra weekly flight to the Antalya, Bodrum and Mykonos routes from May 2019, as well as upgrading from the A320 aircraft to the larger A330 on all flights to Antalya, with the more spacious Boeing 777 replacing the Boeing 787 Dreamliner on all Málaga services.
All four routes to the hugely popular tourist destinations of Antalya and Bodrum in Turkey, Mykonos, Greece, and Málaga, Spain, have shown a consistently strong performance in the four months since being launched in June this year.
As the gateway to the Costa del Sol, the charming coastal town of Málaga in the Southern Spanish region of Andalusia is the third Spanish destination in the Qatar Airways network, and is world-renowned for its stunning beaches and historic architecture.
The four-times-weekly seasonal service to Málaga will be operated by a Boeing 777 every Monday, Wednesday, Friday and Sunday from 29 May-29 September 2019.
The picturesque resort city of Bodrum is famous for its many beaches, boutique hotels and seafood restaurants, whilst Antalya, with its white, sandy beaches set against the backdrop of the Taurus Mountains, is known as the 'Gateway to the Turkish Riviera'. These stunning Turkish destinations are the airline's fifth and sixth gateways into Turkey, joining Istanbul's Ataturk and Sabiha Gökçen Airports, Adana Şakirpaşa Airport and Ankara Airport.
The increased three-times-weekly seasonal service to Antalya will be operated every Wednesday, Friday and Sunday from 24 May-29 September 2019; with the three-times-weekly seasonal service to Bodrum operating every Tuesday, Thursday and Saturday from 25 May-28 September 2019.
Set against the crystal blue backdrop of the Aegean Sea, the cosmopolitan island of Mykonos is one of Greece's most popular island resorts and became Qatar Airways' third Greek destination when it launched in May 2018, just two months after the introduction of the airline's Thessaloniki service in March.
The increased five-times-weekly seasonal service to Mykonos for 2019 will be operated every Monday, Wednesday, Thursday, Saturday and Sunday from 22 May-29 September 2019.
Qatar Airways is one of the world's fastest-growing airlines, with a modern fleet of more than 200 aircraft flying to business and leisure destinations across six continents. The award-winning airline recently revealed a host of upcoming new global destinations, including Tallinn, Estonia; Valletta, Malta; Langkawi, Malaysia; and Da Nang, Vietnam.
The national carrier for the State of Qatar was recently named 'World's Best Business Class' by the 2018 World Airline Awards, managed by international air transport rating organisation, Skytrax. It was also named 'Best Business Class Seat', 'Best Airline in the Middle East', and 'World's Best First Class Airline Lounge'.