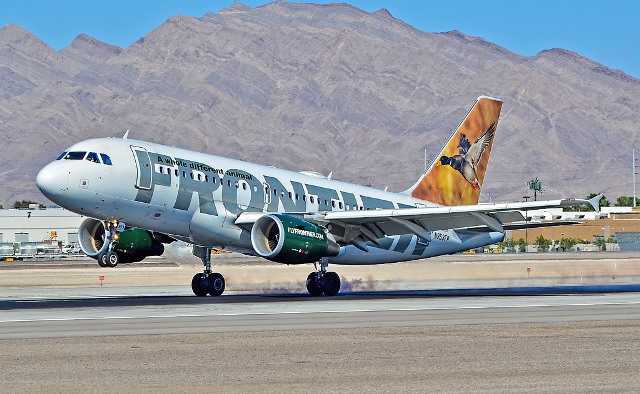 This week, low-fare carrier, Frontier Airlines launched new service on 30 non-stop routes and has also expanded to 21 destinations from Austin-Bergstrom International Airport (AUS) with the announcement of new, non-stop flights to Chicago O'Hare International Airport (ORD) and San Francisco International Airport (SFO). All flights are available for purchase now at FlyFrontier.com.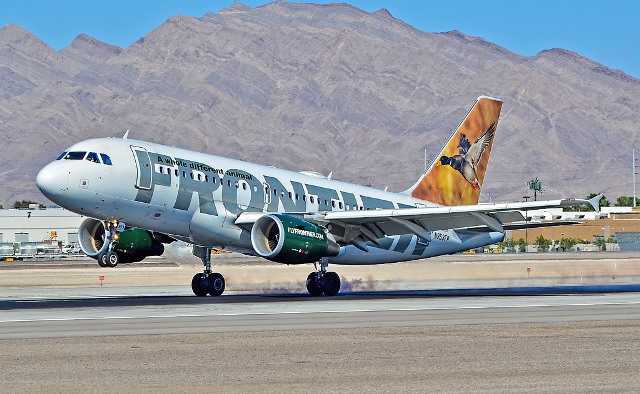 Frontier is also celebrating its move to the South Terminal at Austin-Bergstrom International Airport (AUS) – which gives the airline needed room to grow – by offering fares as low as $39* on both new and existing routes.
Austin sale fares:
Chicago (O'Hare), Ill.
Columbus, Ohio
Denver, Colo.
Las Vegas, Nev.
New Orleans, La.
Orlando, Fla.
Raleigh-Durham, N.C.
Salt Lake City, Utah
San Francisco, Calif.
San Jose, Calif.
Washington (Dulles), D.C.
Breakdown of new Frontier routes across the country that start service this week:
Fort Lauderdale, Fla:
Fort Myers, Fla:
Albany, N.Y.
Las Vegas, Nev.
Phoenix, Ariz.
Portland, Maine
Raleigh-Durham, N.C.
Salt Lake City, Utah
Syracuse, N.Y.
Orlando, Fla:
Little Rock, Ark.
Louisville, Ky.
New York City (LaGuardia), N.Y.
Phoenix, Ariz:
Fort Myers, Fla.
Grand Rapids, Mich.
Madison, Wisc.
Norfolk, Va.
Raleigh Durham, N.C.
Raleigh-Durham, N.C:
Cancun
Fort Myers, Fla.
Montego Bay
Phoenix, Ariz.
Punta Cana
West Palm Beach, Fla.
Tampa, Fla:
Charlotte, N.C.
Grand Rapids, Mich.
Greenville-Spartanburg, S.C.
Norfolk, Va.
Portland, Maine
Syracuse, N.Y.
Tucson, Ariz:
West Palm Beach, Fla:
Cleveland, Ohio
Columbus, Ohio
Pittsburg, Pa.
St. Louis, Mo.
Frontier offers customers the ability to customize travel to their needs and budget. For example, you can purchase options a la carte or in one low-priced bundle called the WORKSsm. This bundle includes refundability, a carry-on bag, a checked bag, the best available seat, waived change fees and priority boarding.
Frontier customers have more options when they fly and there is no fee for reservation changes made 90 days or more from the travel date. Yes, that means no change fee. If you need to make a change between 89 and 14 days from departure the fee is only $49. Changes made 13 days or less from travel will be at the normal cost of $99. When making a change, customers just pay any increase in fare that applies.
The airline's reimagined frequent flier program, FRONTIER Miles, lets members enjoy many benefits as well as attain Elite status. Like the airline, FRONTIER Miles is family friendly and the new program makes it easy for families to enjoy the rewards together, including family pooling of miles. FRONTIER Miles is aptly named, because you earn one mile for every mile flown – no funny formulas at Frontier. No matter whether a customer travels a little or a lot, they will find FRONTIER Miles rewarding.
Frontier flies the youngest and most fuel-efficient fleet in the industry, with 80 jet aircraft from the Airbus A320 Family. With nearly 200 new planes on order, Frontier will continue to grow to deliver on the mission of providing affordable travel across America. Frontier's young fleet also ensures that the company will continue to keep fares low and that customers will enjoy a pleasant and reliable experience flying with the airline.