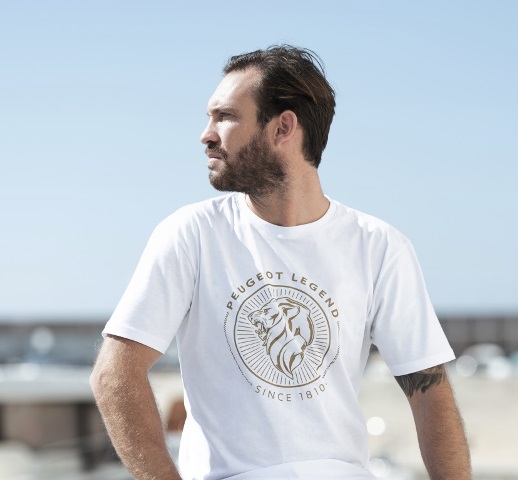 PEUGEOT is introducing new LEGEND clothing and accessories for fans of the lion brand. Their retro styling has been created by the designers from PEUGEOT Design Lab. These products build upon the lines of the LEGEND Lifestyle and LEGEND 504 collections, and are available now on the PEUGEOT online store.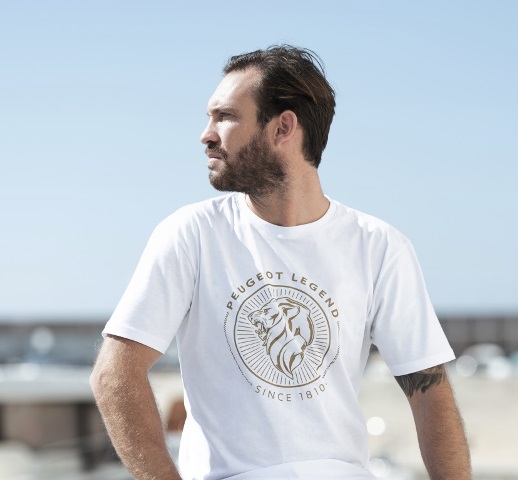 PEUGEOT's LEGEND Lifestyle collection is expanding. The new clothing for Lion lovers can be worn year-round. Sweatshirts are now available in zip-up hoodie or crew-neck versions and come in black or white. T-shirts are either black or white and feature a Lion motif inspired by the 1970's logo, as does the classic leather. The black rollerball pen and cap, featuring the PEUGEOT LEGEND logo in gold lettering, will add a stroke of elegance to your daily life.
PEUGEOT Design Lab has left its signature mark on this collection. The designers revisited the logos that have highlighted the 208 years of PEUGEOT's history. From the original Lion walking on the arrow to the iconic logos from the 1970s that feature on the PEUGEOT e-Legend Concept, the brand's latest concept car. The selection of materials and careful attention to the manufacturing of LEGEND Lifestyle products contributes to PEUGEOT's move upmarket.
These new items expand the retro and trendy LEGEND Lifestyle and LEGEND 504 collections by PEUGEOT. Those who attended the 2018 Paris Motor Show were able to see them unveiled for the first time. They are now available on the PEUGEOT online store. Prices range from 14.90 to 50 euros, taxes included.