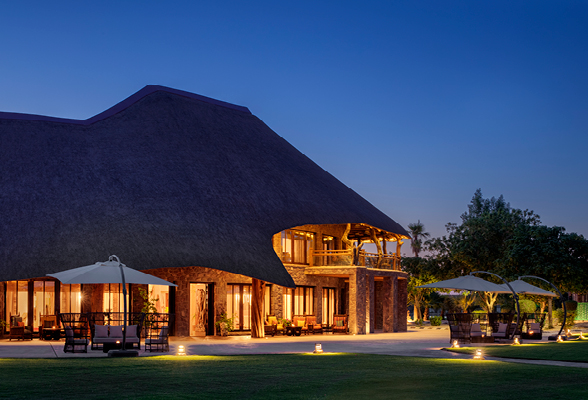 Radisson Collection opens the first Radisson Collection hotel in Saudi Arabia, and a third in the Middle East region.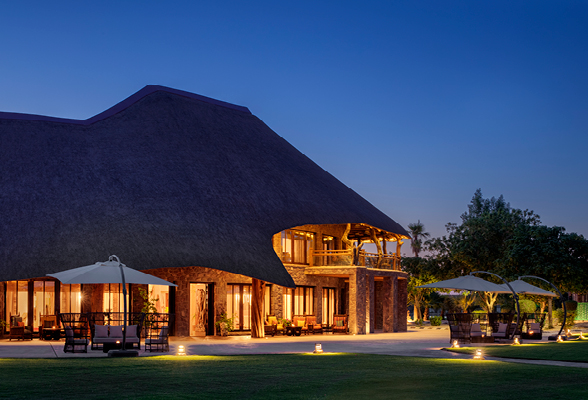 The remarkable African-style resort has 57 luxurious bungalows and villas overlooking Nofa Wildlife Park, and features an equestrian estate as well as a world-class golf course surrounded by sand dunes and mountains.
Located 1.5 hours' drive from Riyadh's King Khalid International Airport, the Nofa Resort Riyadh, A Radisson Collection Hotel is nestled in a mesmerizing landscape of golden sand dunes and majestic mountains. The resort features 57 secluded luxury villas and bungalows designed in an elegant African style, with premium amenities including a private swimming pool and garden.
The resort overlooks Nofa Wildlife Park, where guests can experience a unique African safari that's home to more than 700 animals – including zebras, sables, giraffes, cheetahs and many other wild animals. Other exciting leisure activities include the impressive equestrian resort that features a show jumping arena, a specialized race track, a polo field and an extensive stable complex.
Guests can even test themselves with a round of golf at one of the top courses in Saudi Arabia. The 18-hole course makes use of the natural desert environment to set a challenge for even the most experienced golfers.
The resort's extensive leisure facilities include the Nofa Spa & Health Club, which offers a range of specialized treatments for massages and facials. The resort also has two outdoor swimming pools, including a separate swimming pool for female guests. Families are well catered for with the special Kids' Club area and spacious grounds.
Nofa Resort Riyadh, A Radisson Collection Hotel features three on-site restaurants. The Tswalu restaurant, with its African-style interiors, serves international cuisine for breakfast, lunch and dinner. The Butcher's Den provides an upscale culinary experience – featuring grilled specialties, outdoor terrace seating and stunning lake views. The Al Fresco restaurant serves Italian classics (including stone-fired pizzas) for a more relaxed and informal dining experience. For guests seeking more exclusive dining, a tailored private dining service is available for special occasions or business events. Guests can also enjoy exotic vibes in the Hookah Lounge, a charming tea experience in the African Tea Room, or relax by the pool with a fresh juice at Al Fresco Café.