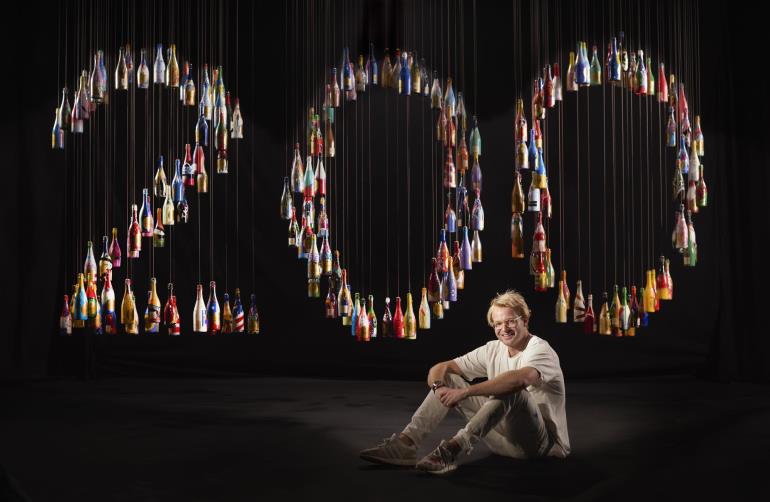 Leading luxury hotel brand InterContinental® Hotels & Resorts has partnered with London-based contemporary artist Alexander Hall, also known under the alias Haut de Gamme©, to create a stunning art installation, commemorating 200 InterContinental hotels and resorts around the world.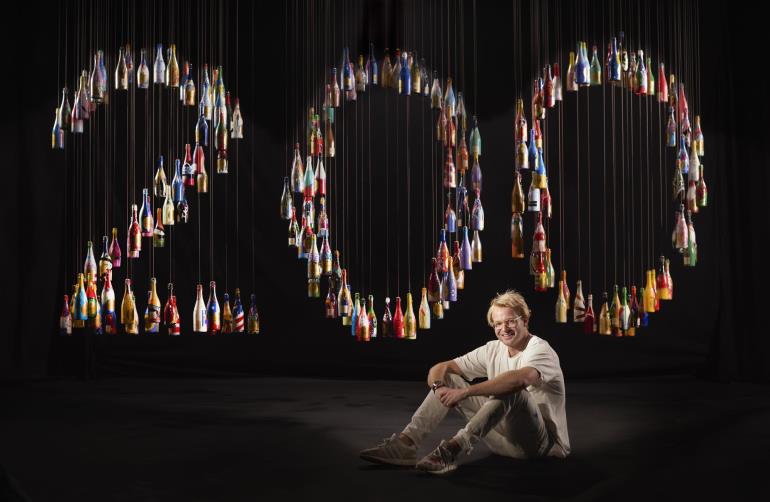 The art installation is made from 200 champagne bottles individually hand-painted by Alexander Hall in his bright and energetic drip-style. The artwork on each bottle is unique with the design of each one inspired by the InterContinental brand's 200 hotels, including the upcoming opening of InterContinental® Shanghai Wonderland. The finished bottles are suspended together in a stunning oeuvre to reveal the number '200'.
The installation by Alexander Hall will be displayed for a limited time at a number of InterContinental hotels around the world over the course of the next few months. In addition, the artist will also be creating a bespoke Haut de Gamme painting to commemorate the milestone, with a number of limited edition prints.
The upcoming InterContinental Shanghai Wonderland is located in a former quarry in southwestern Shanghai. The 18-storey architectural masterpiece has two floors above ground, and 16 below, including two floors underwater. In contrast to the traditional architectural concept of building high-rises, InterContinental Shanghai Wonderland adopts an unconventional design of extending space beneath ground by truly reflecting the natural landscape of the quarry. Other recent openings for the brand include InterContinental® San Diego, a vibrant addition to the city's waterfront, InterContinental® Sofia, which marked the brand's debut in Bulgaria, and InterContinental® Phu Quoc Long Beach Resort, on a stretch of idyllic beach on the Vietnamese island.