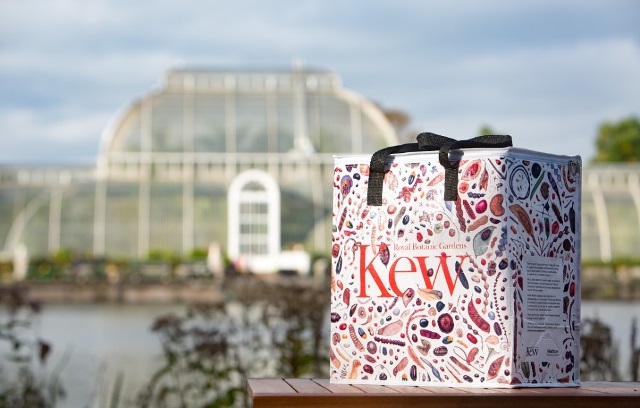 Heathrow and Royal Botanic Gardens, Kew have partnered to develop an exclusive sustainable shopping bag for passengers to raise funds for Kew's science work as a global resource for plant and fungal knowledge.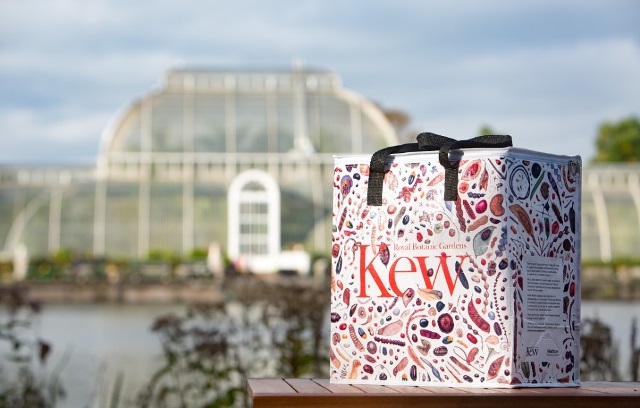 The bag was created exclusively for Heathrow by Kew and Wakehurst using an illustration by designer Rachel Pedder-Smith. Wakehurst is Kew's wild botanic garden in Sussex and the home of the Millennium Seed Bank (MSB), the largest wild plant seed bank in the world and a global resource for conservation of plants. The seed bank works as an 'insurance policy' against plant extinction – especially for rare, endemic and economically important species – so that they be protected and utilised for the future.
Illustrations of some of the seeds stored in the world-famous MSB, which currently houses over 2 billion seeds from 189 countries, are featured on the bag. The design focuses specifically on the legume plant family, especially fruits and seeds, inspired by those in Kew's collections, including the economically important peanut (Arachis hypogaea) which originates from the Americas and Entada, a genus of mainly lianas growing around the world, the seeds of which are commonly known as 'sea hearts' capable of drifting across oceans and even turning up on the beaches of Cornwall and Ireland.
92% of collections at the MSB have come directly from the wild and Kew scientists regularly travel overseas collecting seeds to send back to the vaults for conservation. Kew botanists Toral Shah and Tim Pearce recently travelled to Tanzania on a collecting trip to gather seeds, DNA samples and specimens for the Kew Herbarium from 21 species, all of which are new to the collections at Kew. Toral and Tim travelled from Heathrow to Tanzania to collect in the Uluguru Mountains and were joined by colleagues from the Tanzania Tree Seed Agency, based in the nearby town of Morogoro.
The sustainable bag is designed to be re-used and is made from 80% recycled material. Over 200,000 passengers pass through Heathrow's terminals each day and the unique bag can be purchased across all terminals from Wednesday 14th November. £1 from each purchase will go directly towards Kew's important work.